Cancer Treatment (oncology)
Oncology treatment in Turkey Today, Turkey is a leader in cancer diagnosis and treatment. Cancer treatment in our country is definitely the main focus of medical tourism. Due to modern technologies, it possible to conduct painless and safe surgical interventions to eliminate tumors of various sizes and classes and to carry out effective treatment of cancer. All treatment methods are carried out in accordance with international standards (NCCN – in the USA, ESMO – in Europe). . Cancer Diagnostics Process The most important thing about cancer treatment its correct diagnostics. Did you know that almost 30% of patients with cancer come to us with an inaccurate diagnosis, which is mistakenly made by a doctor in their countries? This is why the diagnostic process is extremely important. In Turkey its conducted on the most modern equipment in the world. Hospitals are equipped with everything necessary to determine areas of cancer cells. After examination is made, professors of various profiles, lead by chemotherapists, radiologists and surgeons, make common decision on treatment methods. Every case differs as well as therapy and medications. Методы лечения рака в Турции Cancer Treatment Methods in Turkey Modern cancer treatment technologies are: TrueBeam, Gamma knife, Cyber ​​knife, da Vinci robot, LIAC (intraoperative radiation therapy), Trilogy, Rapidark (Rapidark), modified chemotherapy, stem cell treatment. . Some cancer diseases (Hodgkin's disease (lymphogranulomatosis), lymphoma) require bone marrow transplantation. It is important to notice that such operations are not carried out in some countries,thats why every year thousands of patients from all over the world come here for such complicates and long lasting treatment. . If you decided to treat cancer in our country, you need to contact us. We will do our best to provide you with free consultations from the best oncologists of Turkey.
Modern technologies: ​
Truebeam
Gamma knife, Cyber-knife (cyberknife)
The da Vinci Robot
LIAС (intraoperative radiation therapy)
Trilogy (Trilogy)
Rapidark
Modern chemotherapy medicines
Stem cell treatment
Современные технологии: ​
Adenocarcinoma (all types)
Astrocytoma
Basalioma
Bladder cancer
Brain cancer
Breast cancer
Bone cancer
Carcinomatosis
Cervical cancer
Cholangiocarcinoma
Chondrosarcoma
Chordoma
Colon cancer
Desmoid Fibroma
Esophageal carcinoma
Fibroadenoma
Fibrosarcoma
Glioblastoma
Glioma
Kidney cancer
Laryngeal cancer
Leiomyosarcoma
Liver cancer
Liver metastases
Lungs' cancer
Lung sarcoma
Lymphangioma
Medulloblastoma
Mesothelioma
Melanoma
Meningioma
Nasopharyngeal cancer
Osteosarcoma
Ovarian cyst
Ovarian cancer
Pancreas cancer
Pancreatic neuroendocrine tumor
Prostate cancer
Pancreas cancer
Pancreatic neuroendocrine tumor
Prostate cancer
Rectal cancer
Sarcoma
Stomach metaplasia
Stomach cancer
Sigmoid Cancer
Small intestine cancer
Thyroid cancer
Tongue Cancer
Testicular cancer
Tonsil cancer
Timoma
Thyroid cancer
Tongue Cancer
Testicular cancer
Tonsil cancer
Timoma
Uterine cancer
Pediatric Oncology
Ewing's Sarcoma
Ewing's Sarcoma (see Ewing's Sarcoma)
Hepatoblastoma
Neuroblastoma
Nephroblastoma
Rhabdomyosarcoma
Retinal cancer (see Retinoblastoma)
Retinoblastoma
Wilms tumor (see Nephroblastoma)
Oncohematology
Acute lymphoblastic leukemia
Aleukemia (see Leukemia (blood cancer))
Aplastic anemia
Burkitt's Lymphoma
Burkitt (see Lymphoma Burkitt) necosis (see Leukemia (blood cancer))
Chronic myeloid leukemia
Follicular lymphoma
Hodgkin's disease
Hemolytic anemia
Hodgkin's lymphoma (see Hodgkin's disease)
Leukemia (blood cancer)
Lymphogranulomatosis (see Hodgkin's disease)
Lymphoma
Lymphoma Burkit(see Lymphoma Burkitt)
Mediastinal Lymphoma
Metachromatic leukodystrophy
Myelodysplastic syndrome
Myeloma
Myelofibrosis
Multiple myeloma (see Myeloma)
Non-Hodgkin lymphoma
Plasma cell myeloma (see Myeloma)
Plasmacytoma (see Myeloma)
True Polycythemia
T-cell lymphoma (see Non-Hodgkin's lymphoma)
Thrombocytopenia
Perhaps you were looking for something else?
All patients have various and unique requests. Contact us and we will find solution of your problem
Memorial Bahcelievler Clinic
The Memorial Bahçelievler Hospital is a multidisciplinary hospital in Istanbul, a part of the Memorial medical center network. Equipped with high-tech equipment, the most advanced systems in the treatment of cancer and cardiac diseases. The clinic has one of the strongest departments in general and robotic surgery, where the most complex operations are successfully performed.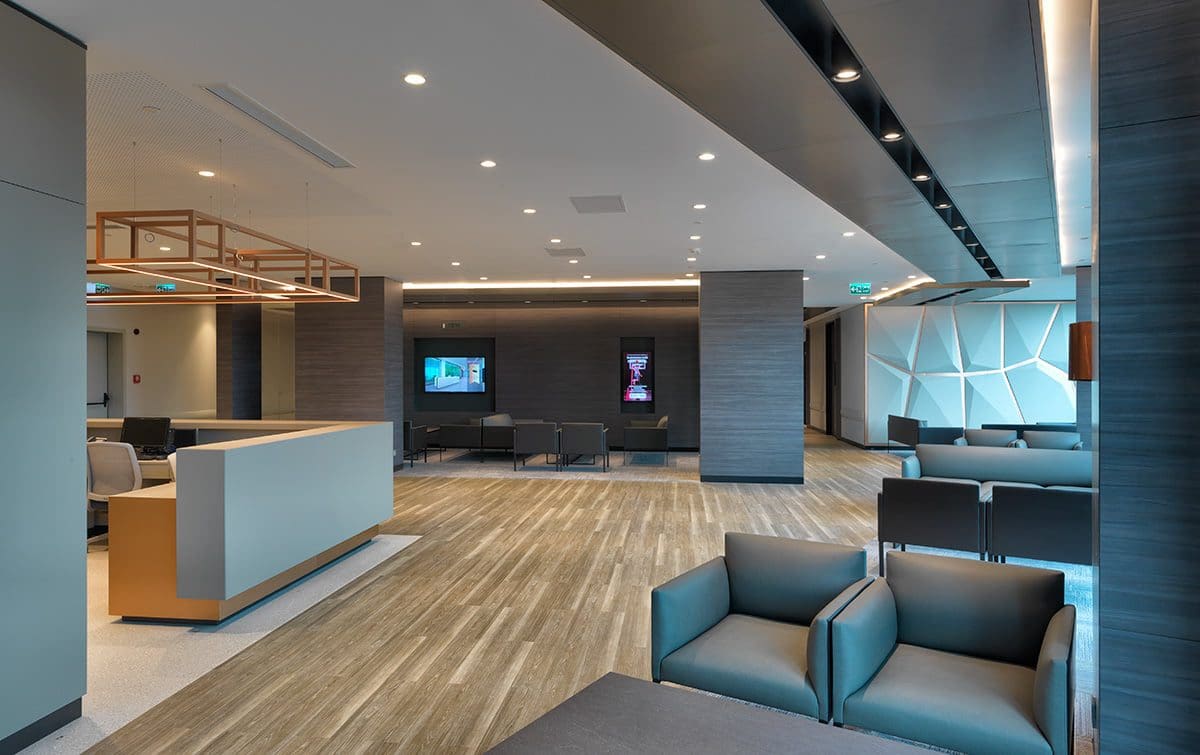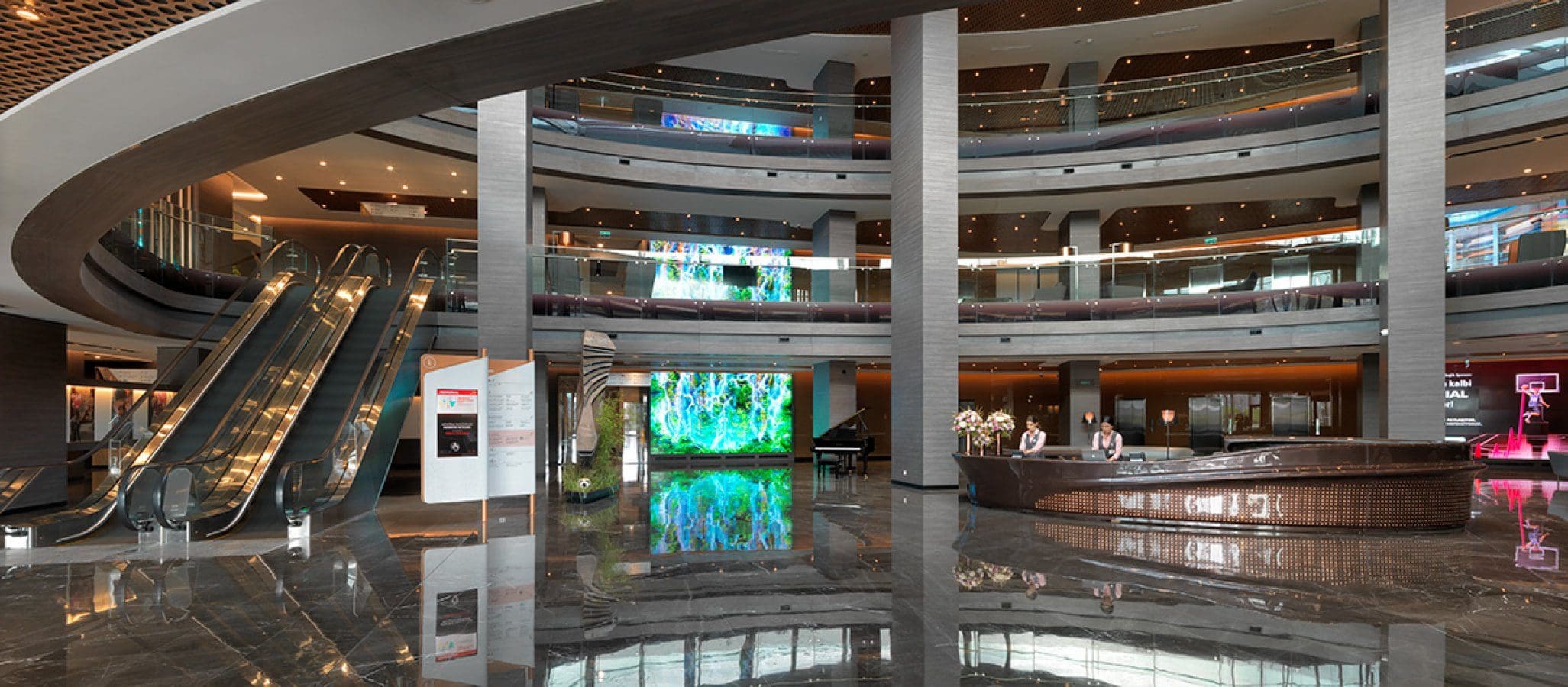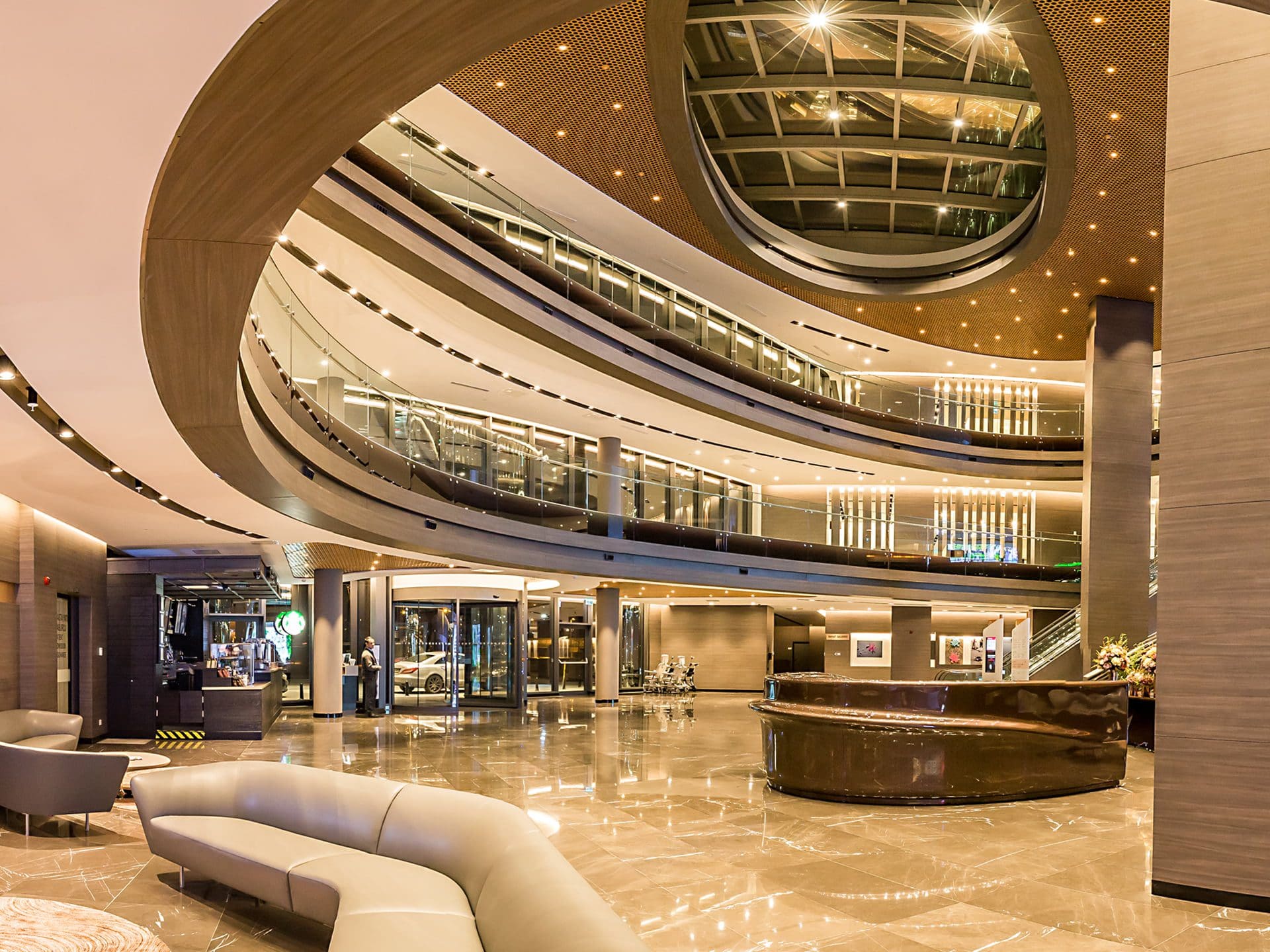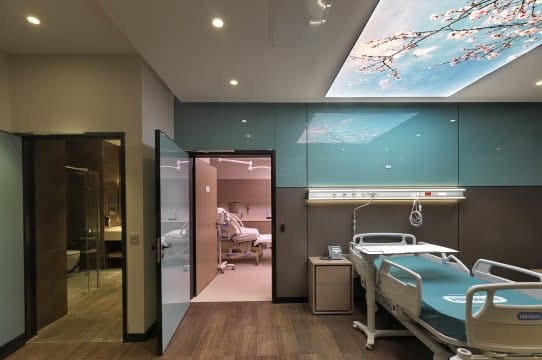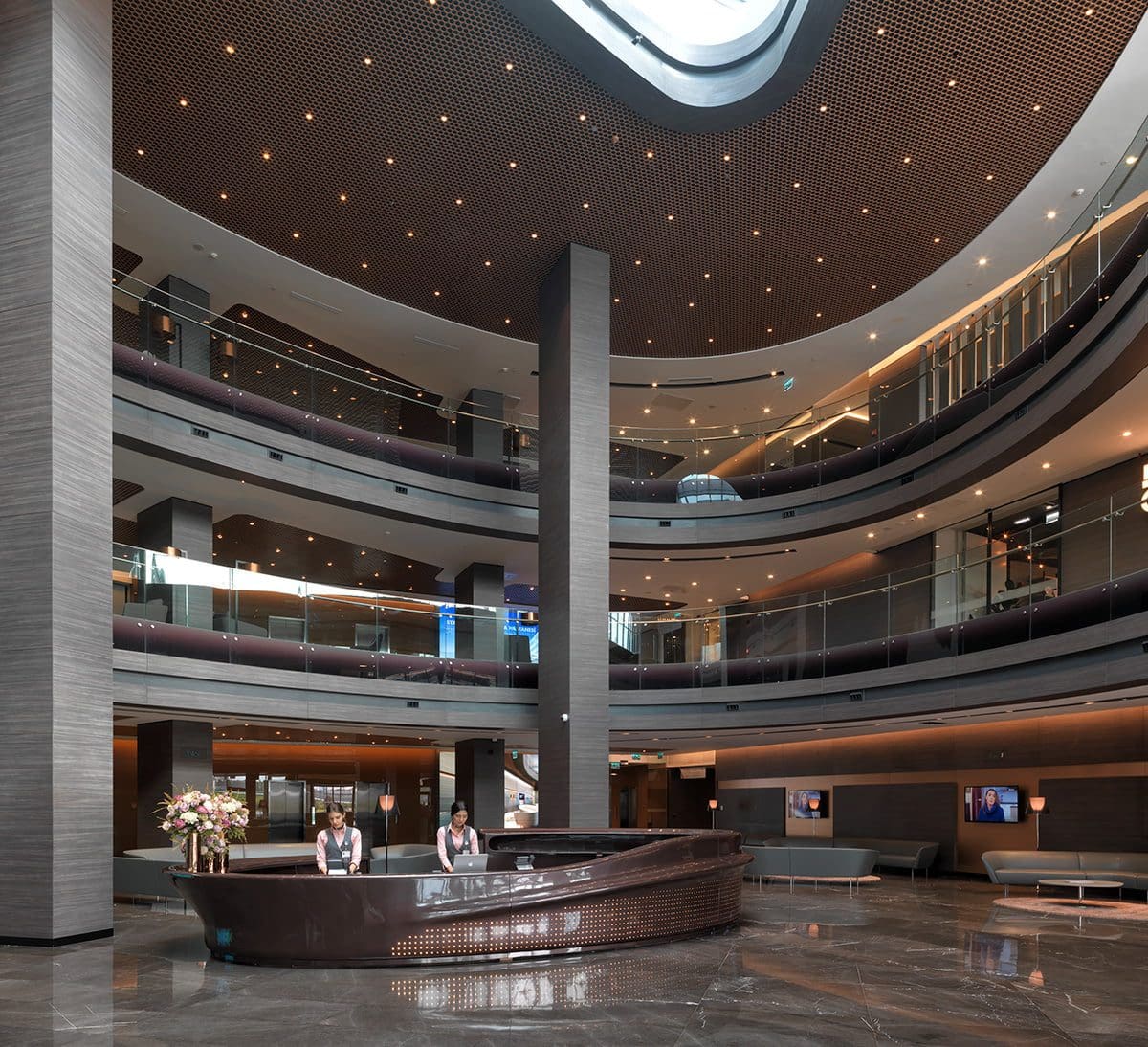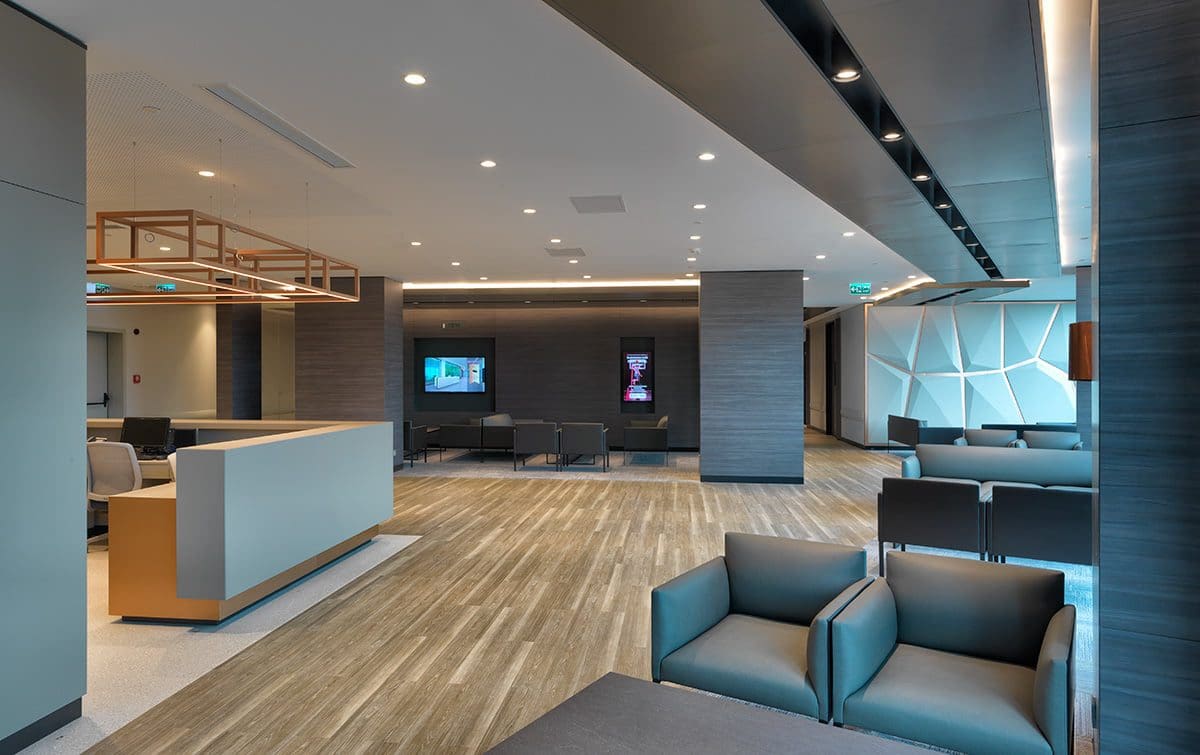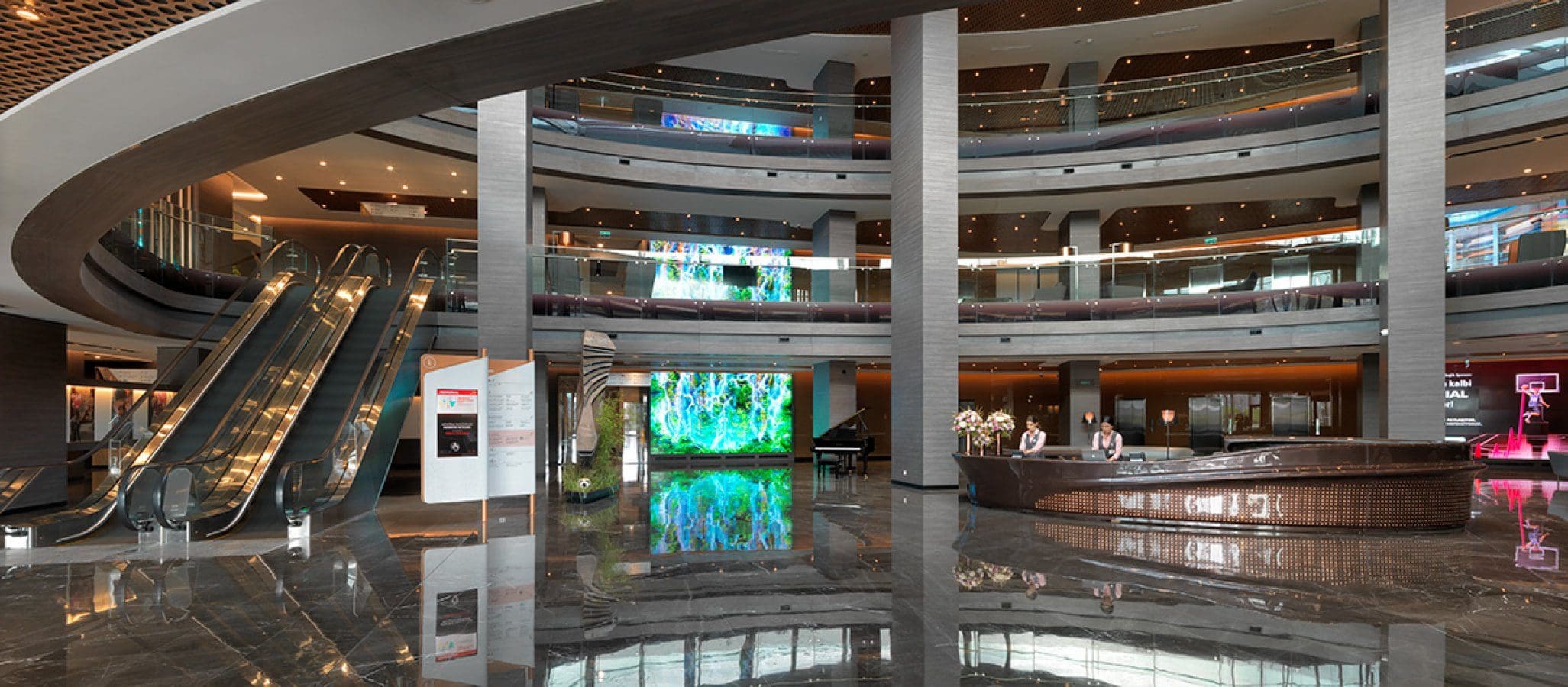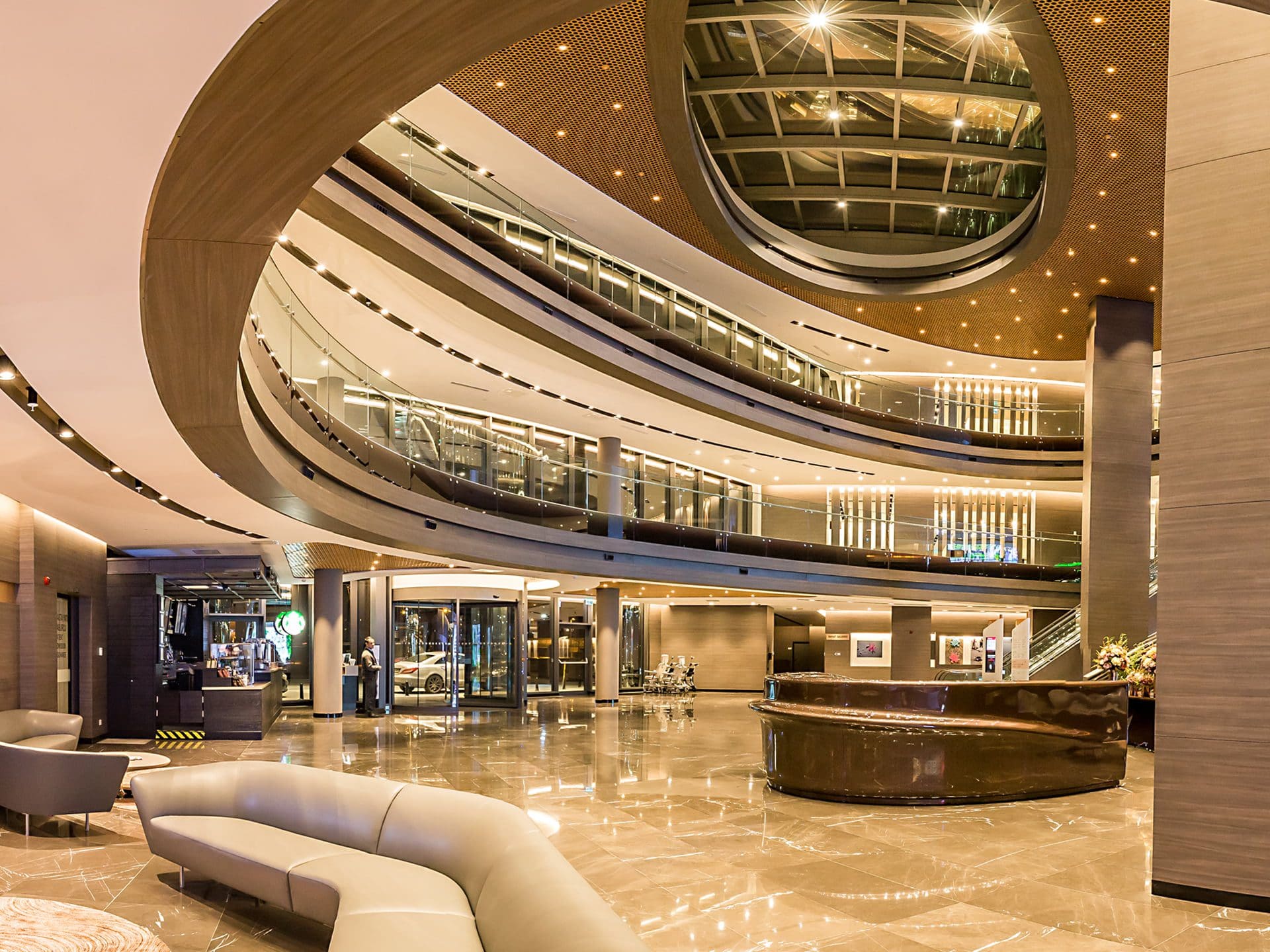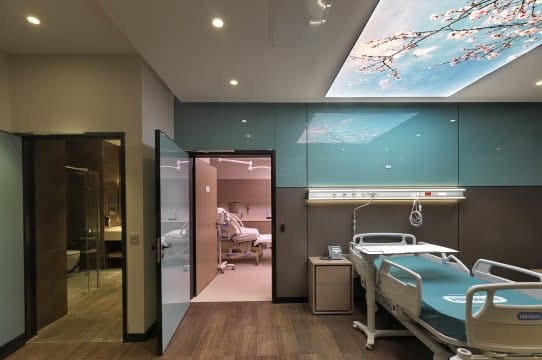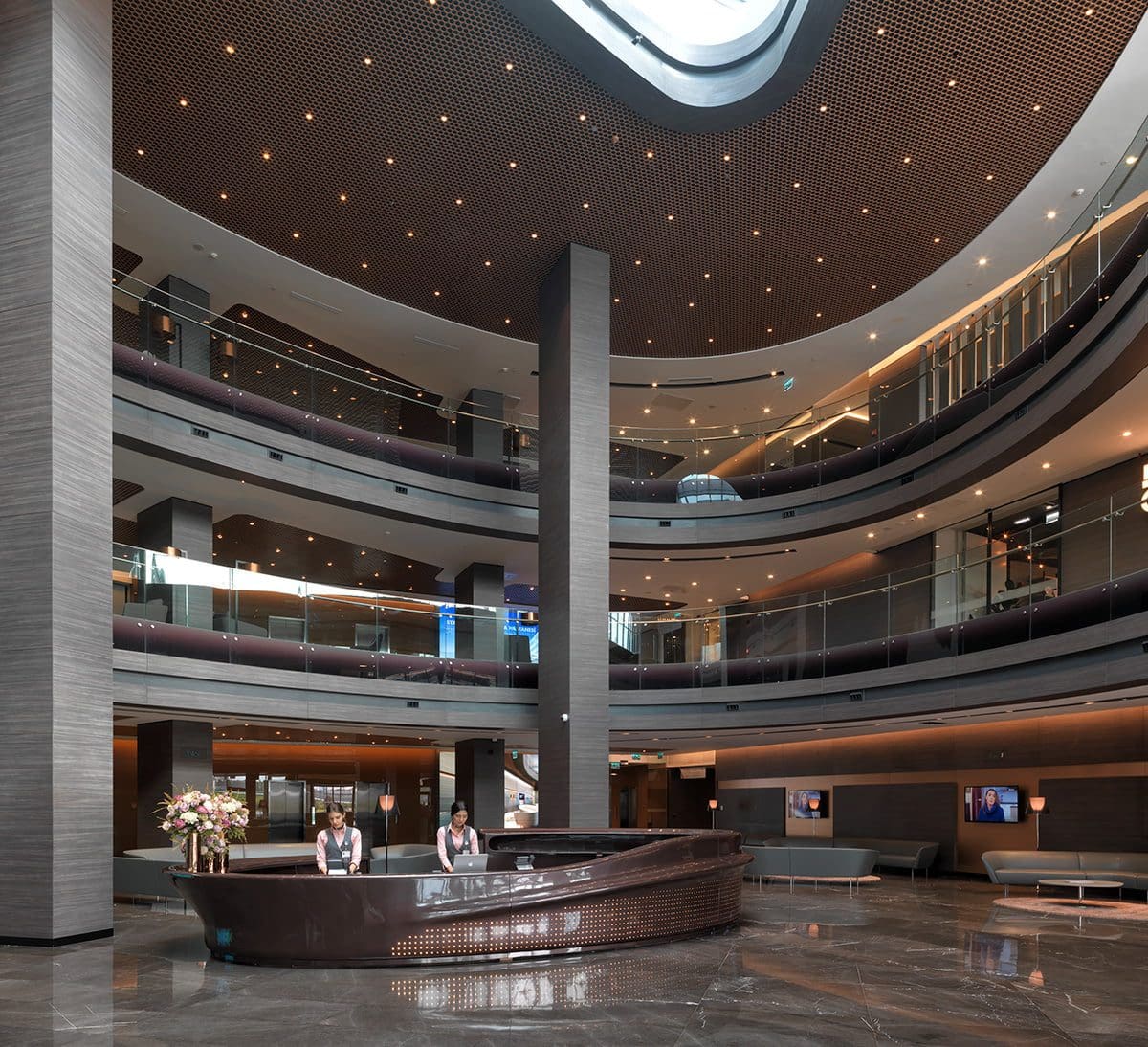 Anadolu Medical Center, Istanbul
Anadolu Medical Center is a multidisciplinary medical institution. Its on the 2nd place among the best medical centers for foreign patients in 2019 (according to MTQUA). The center is a strategic partner of the world famous Johns Hopkins Medicine Center in the USA and operates according to American standards. Anadolu Medical Center is widely known in the world for the treatment of cancer and bone marrow transplantation.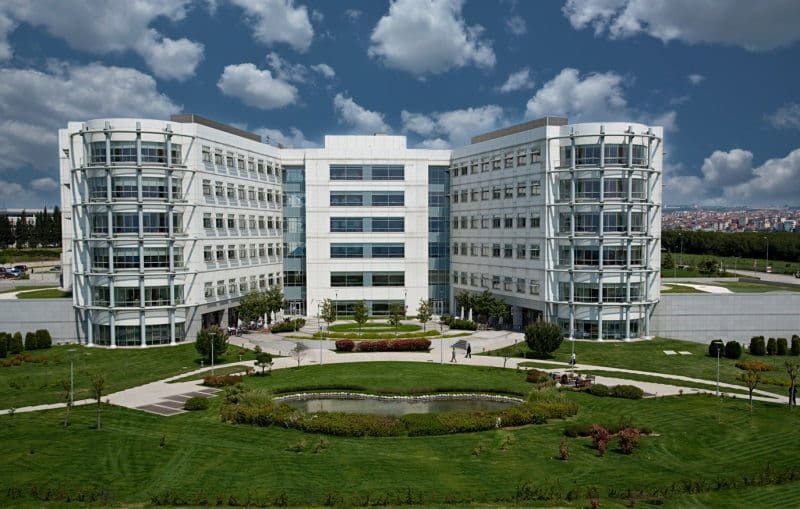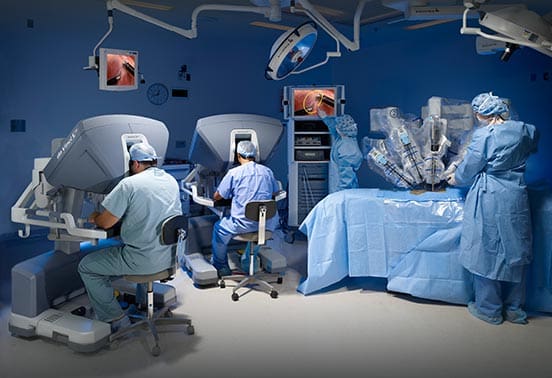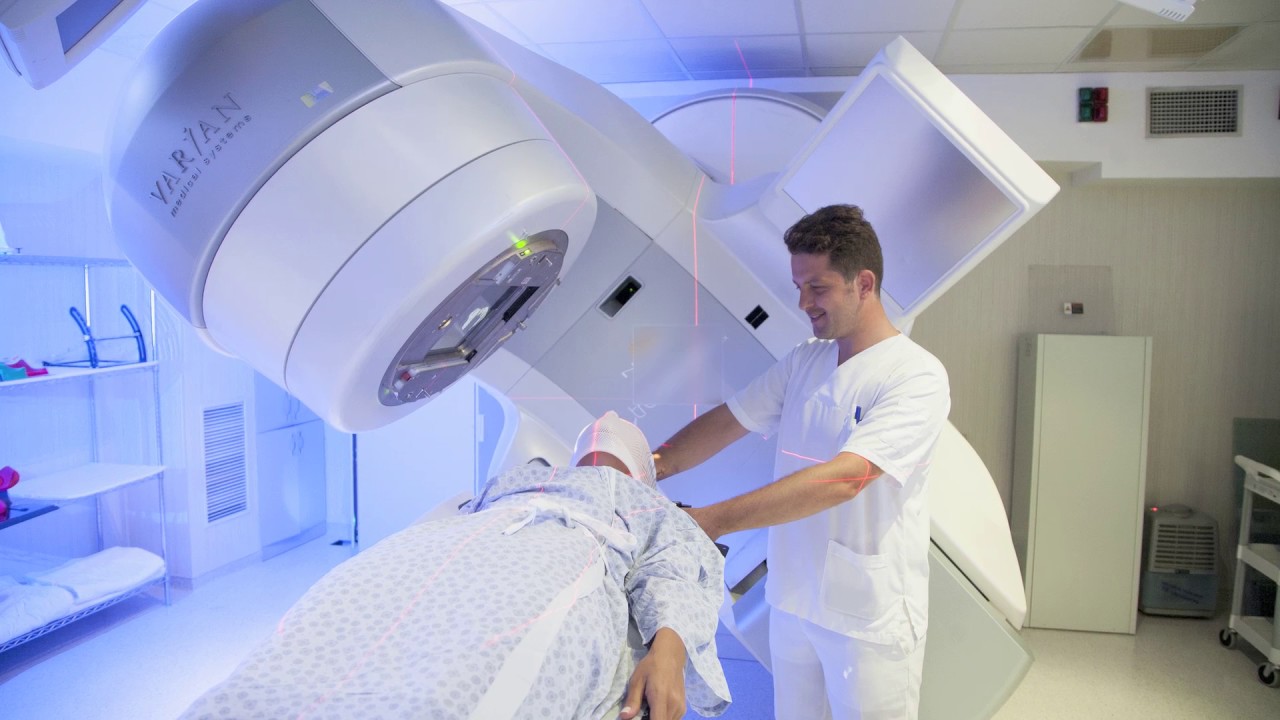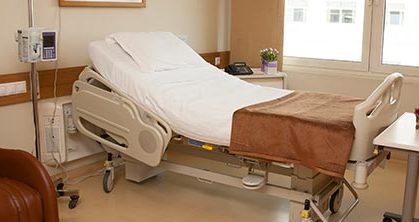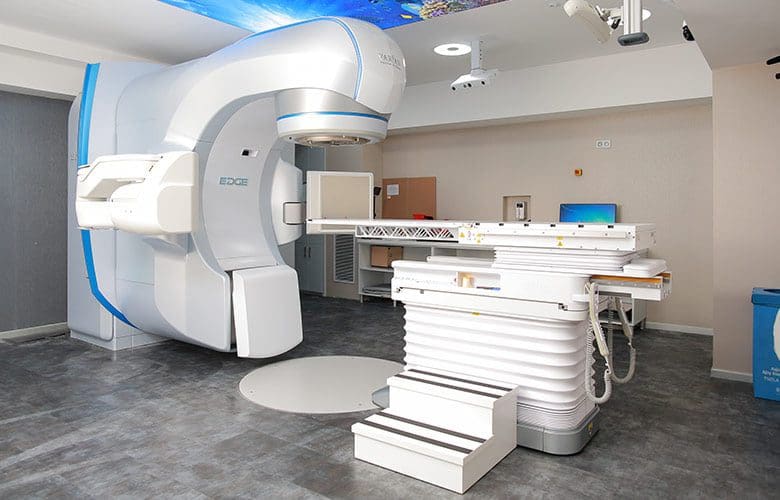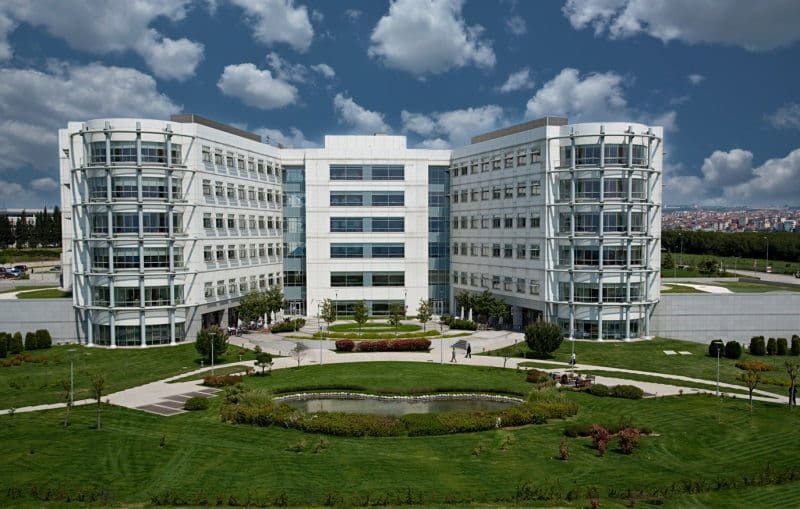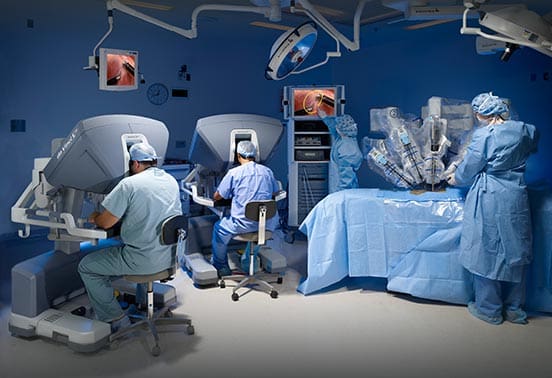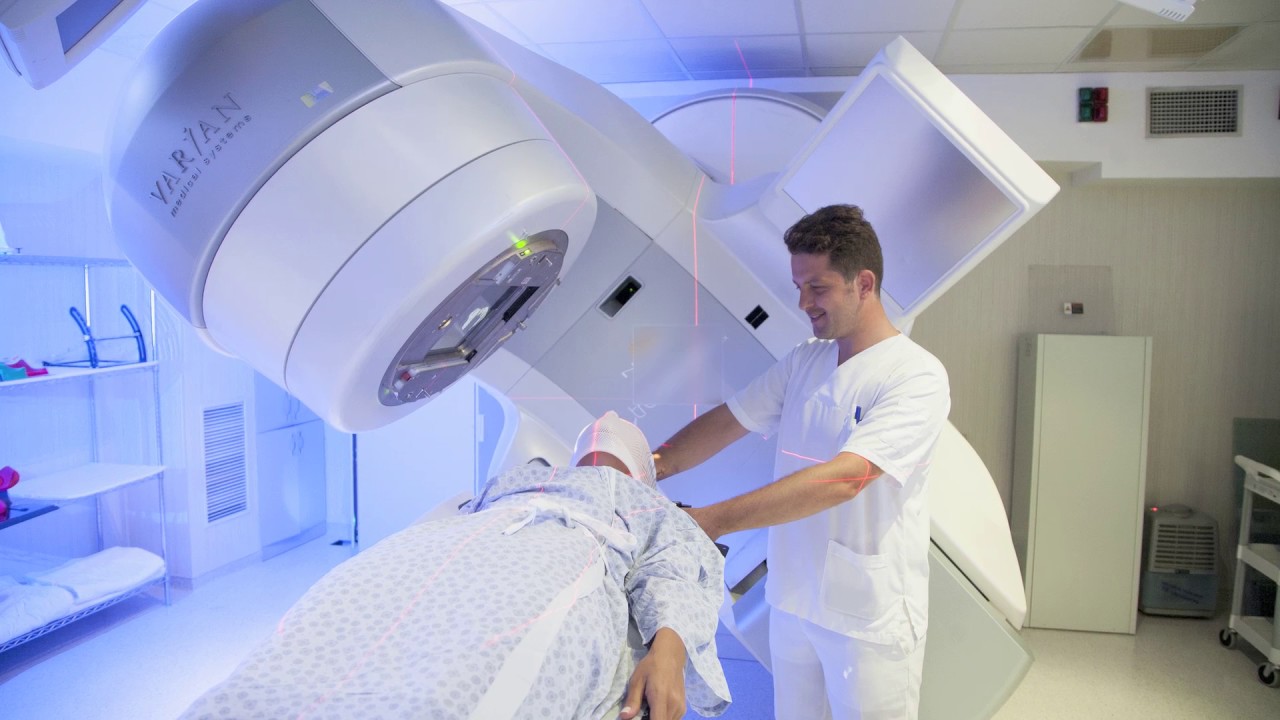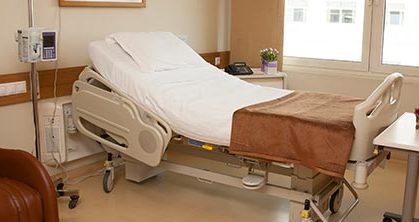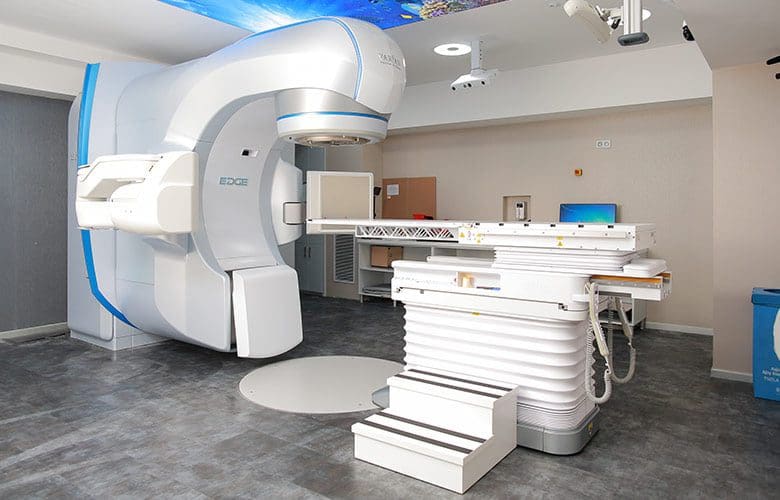 1900
bone marrow transplantations
Medical Park, Antalya
The largest private clinic in the Mediterranean region, Medical Park Antalya Hospital, includes 84 patients rooms, 228 beds, 73 of which in the intensive care unit / 10 in the cardiopulmonary resuscitation department / 7 in the intensive care unit after cardiovascular surgery / 22 in the general intensive care unit / 34 – in the neonatal resuscitation and resuscitation department after organ transplantations.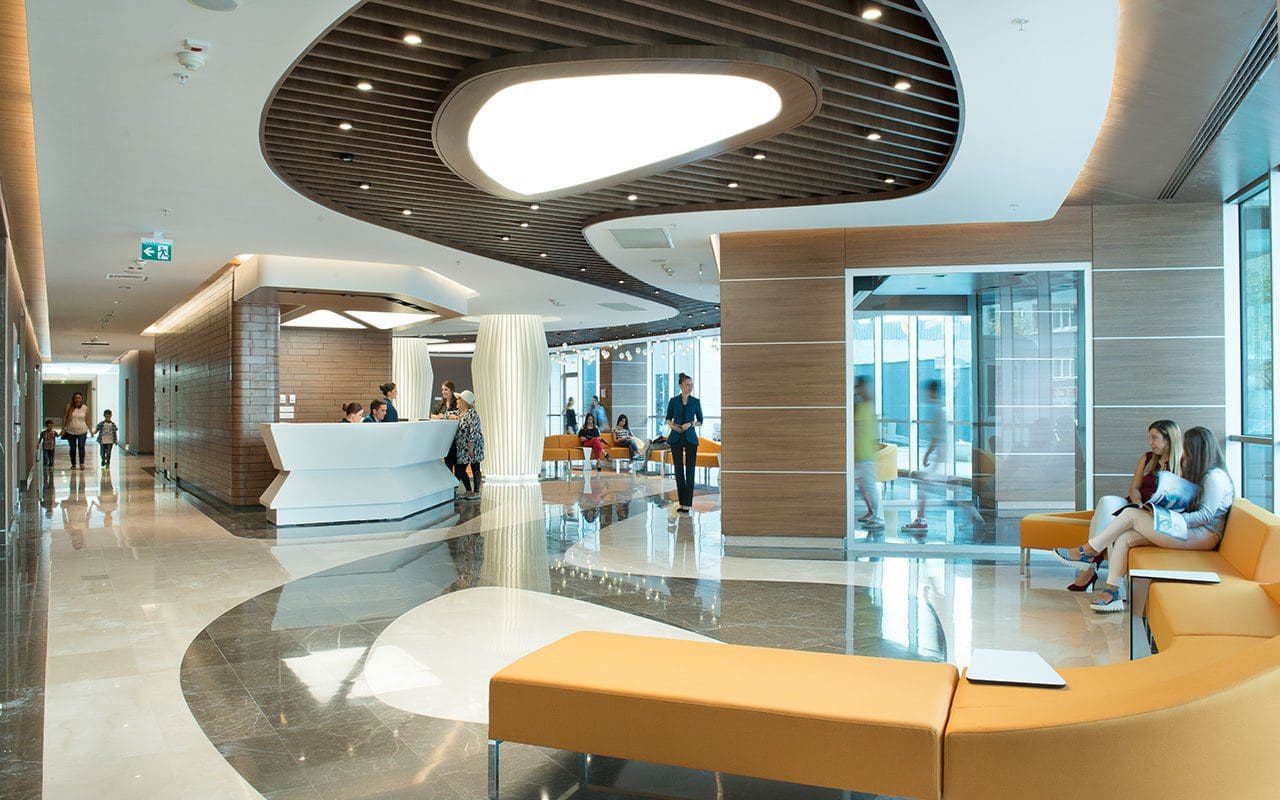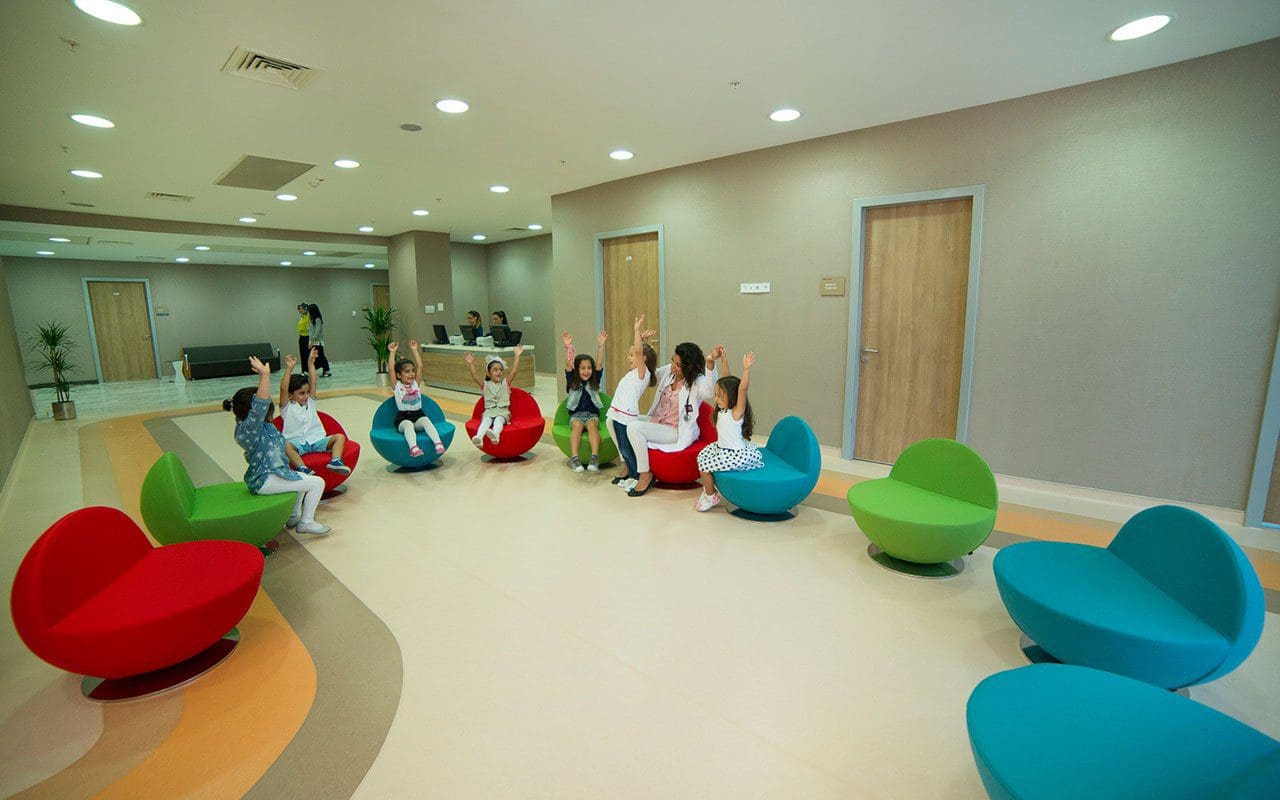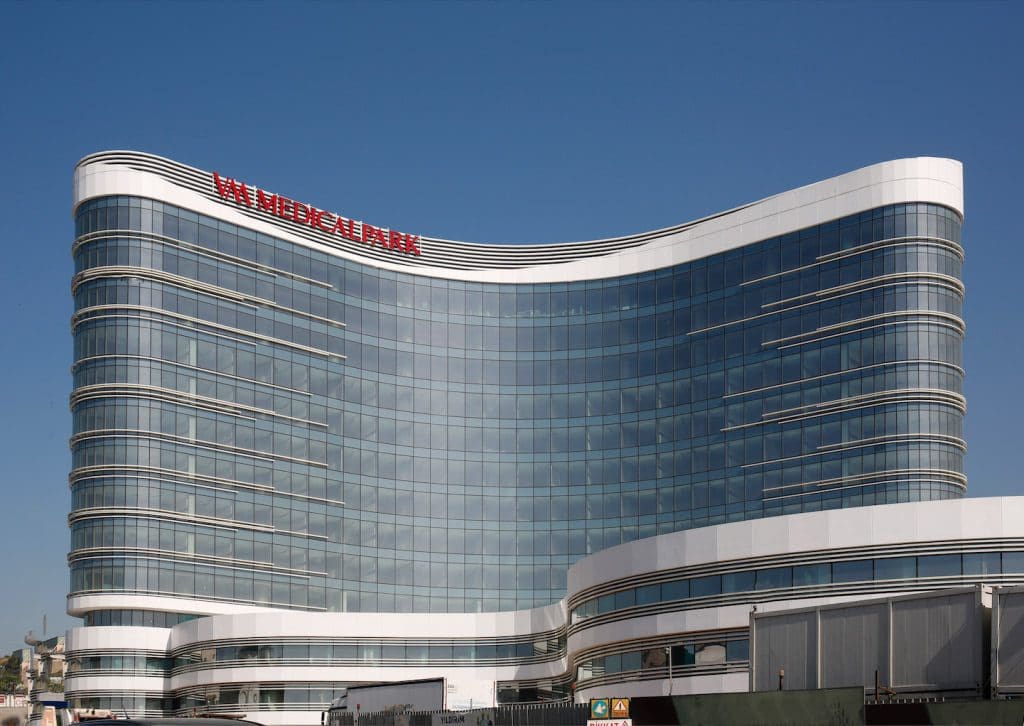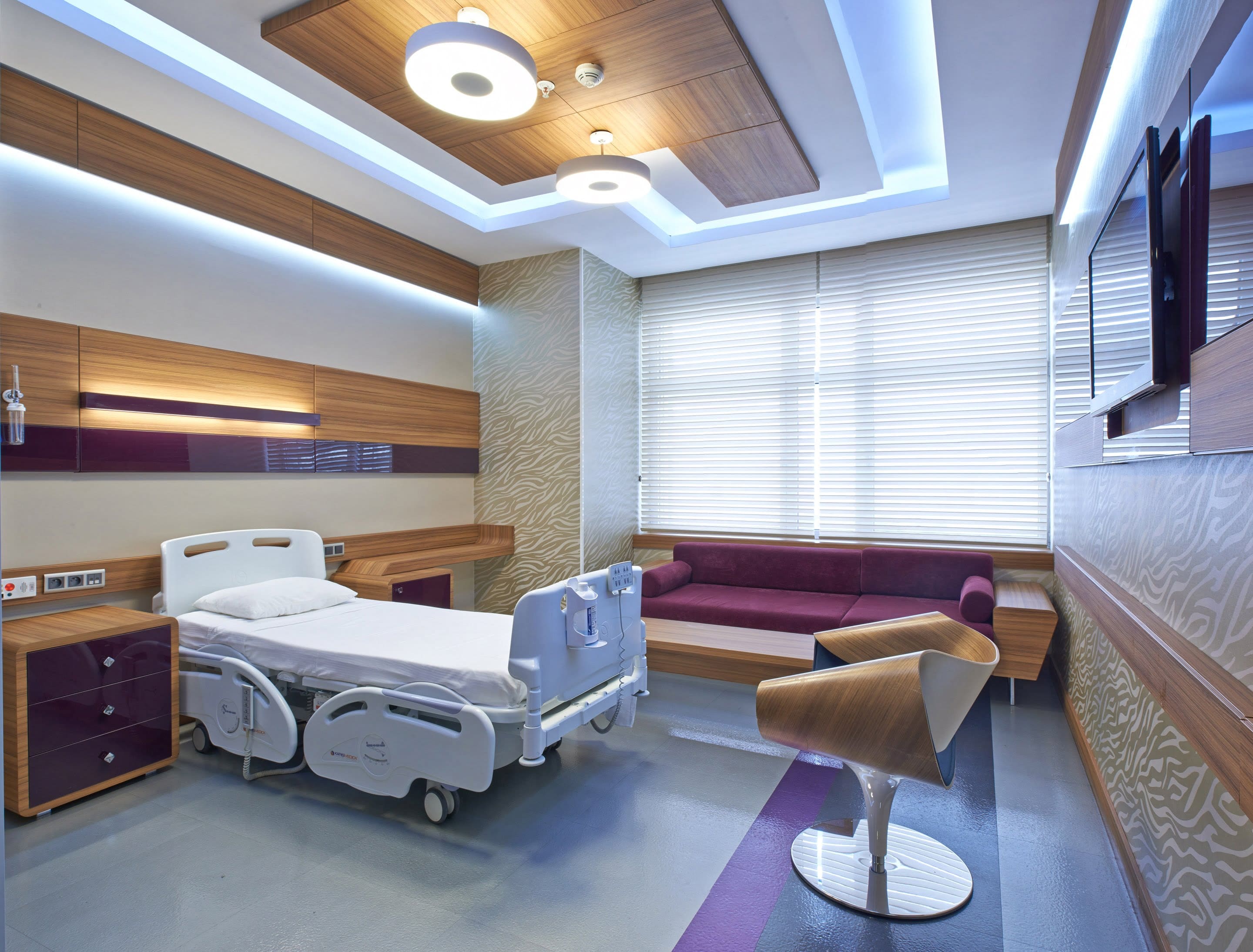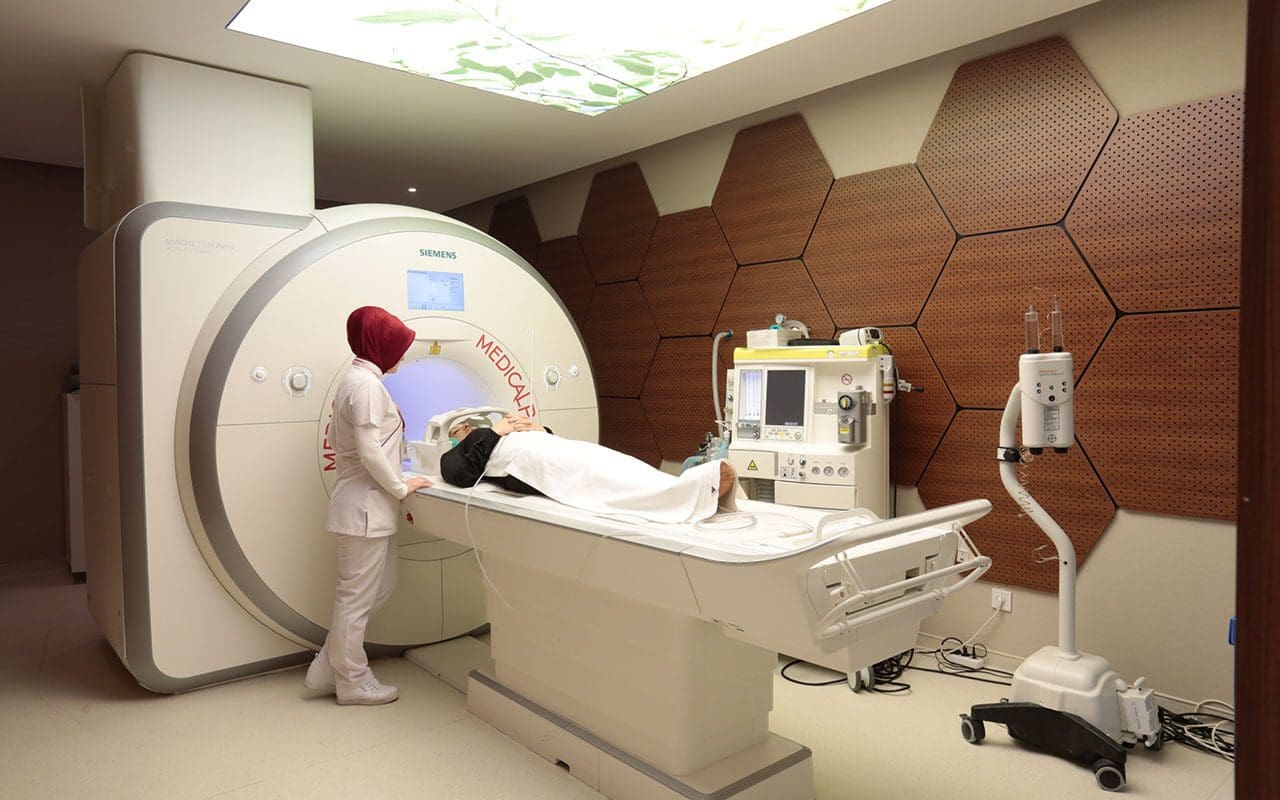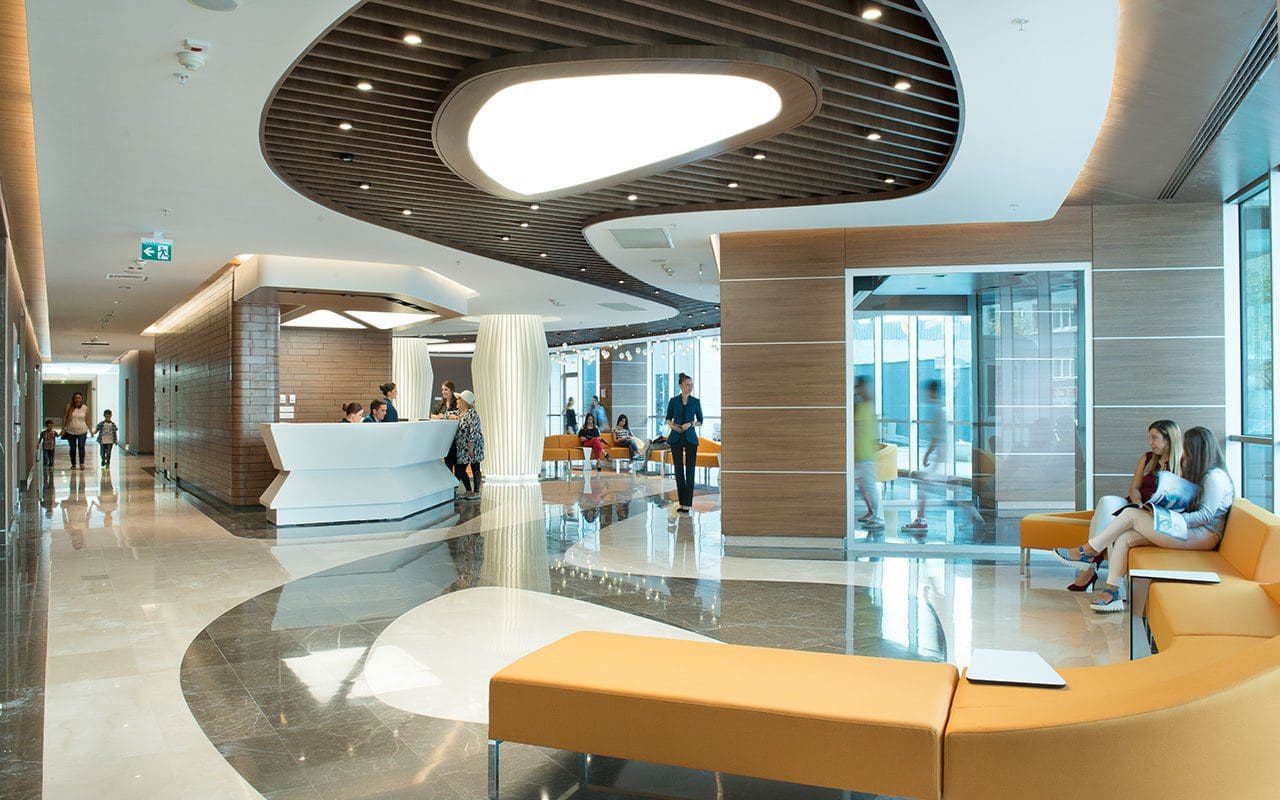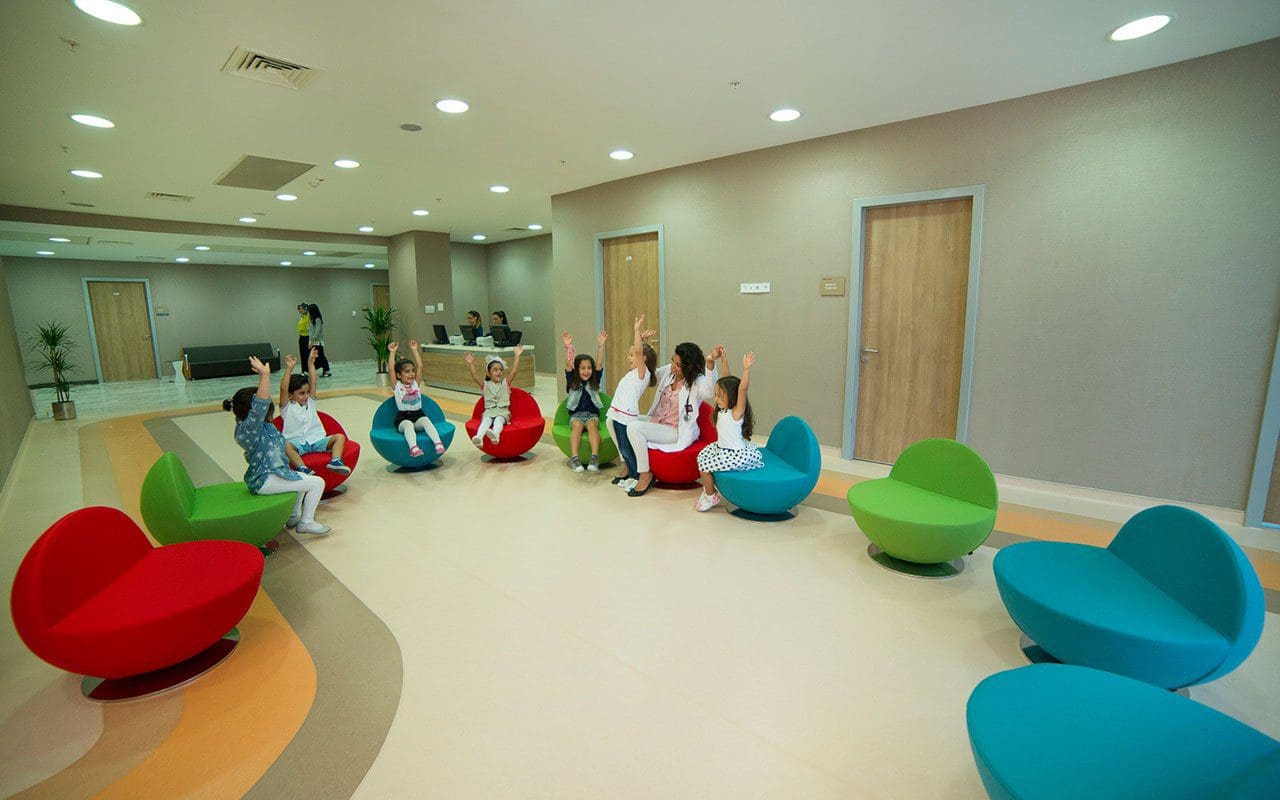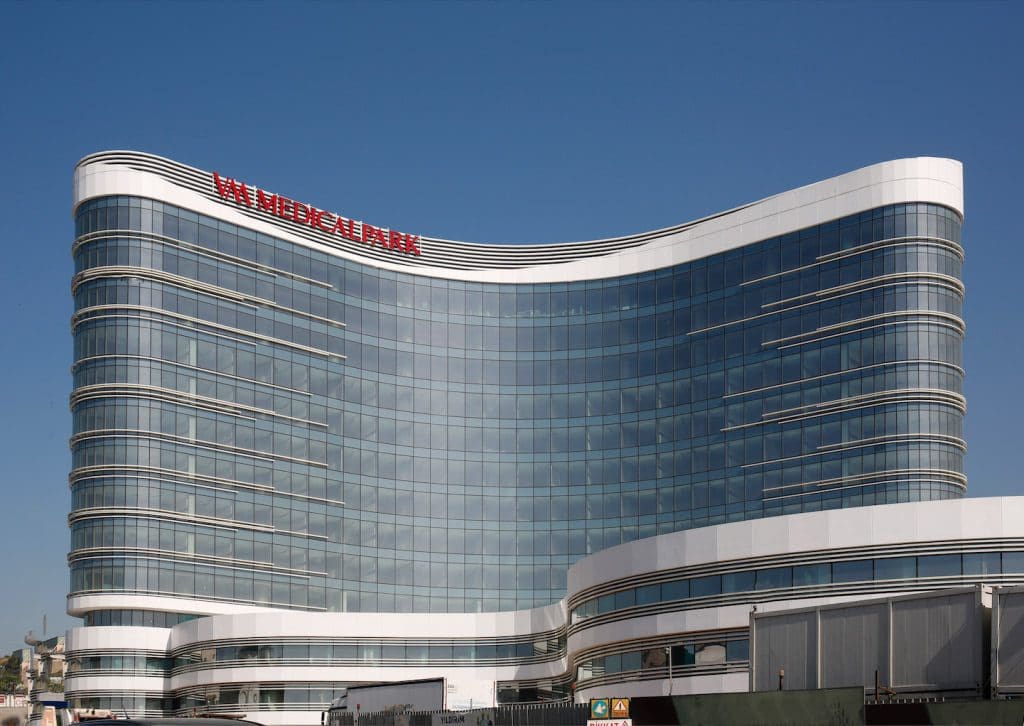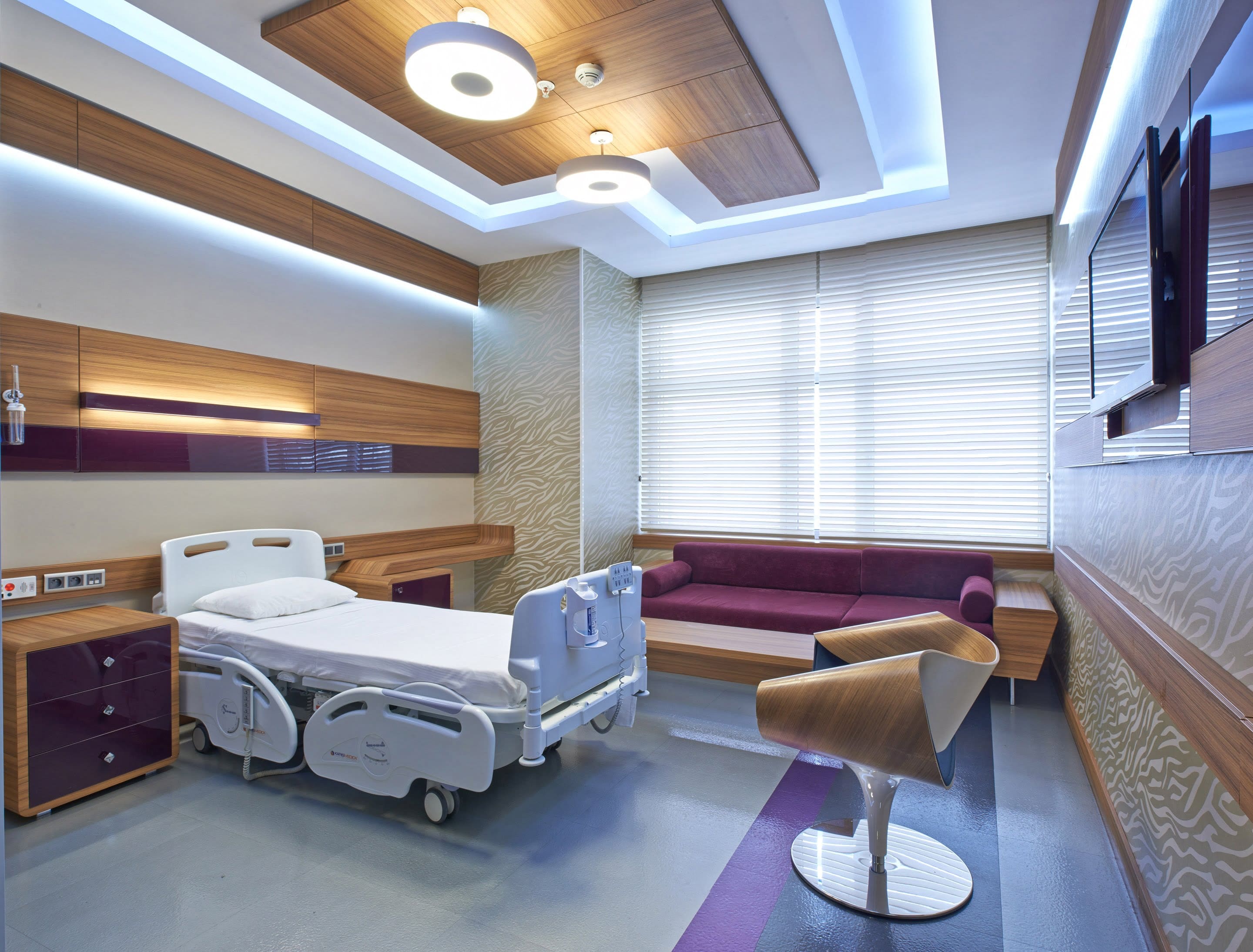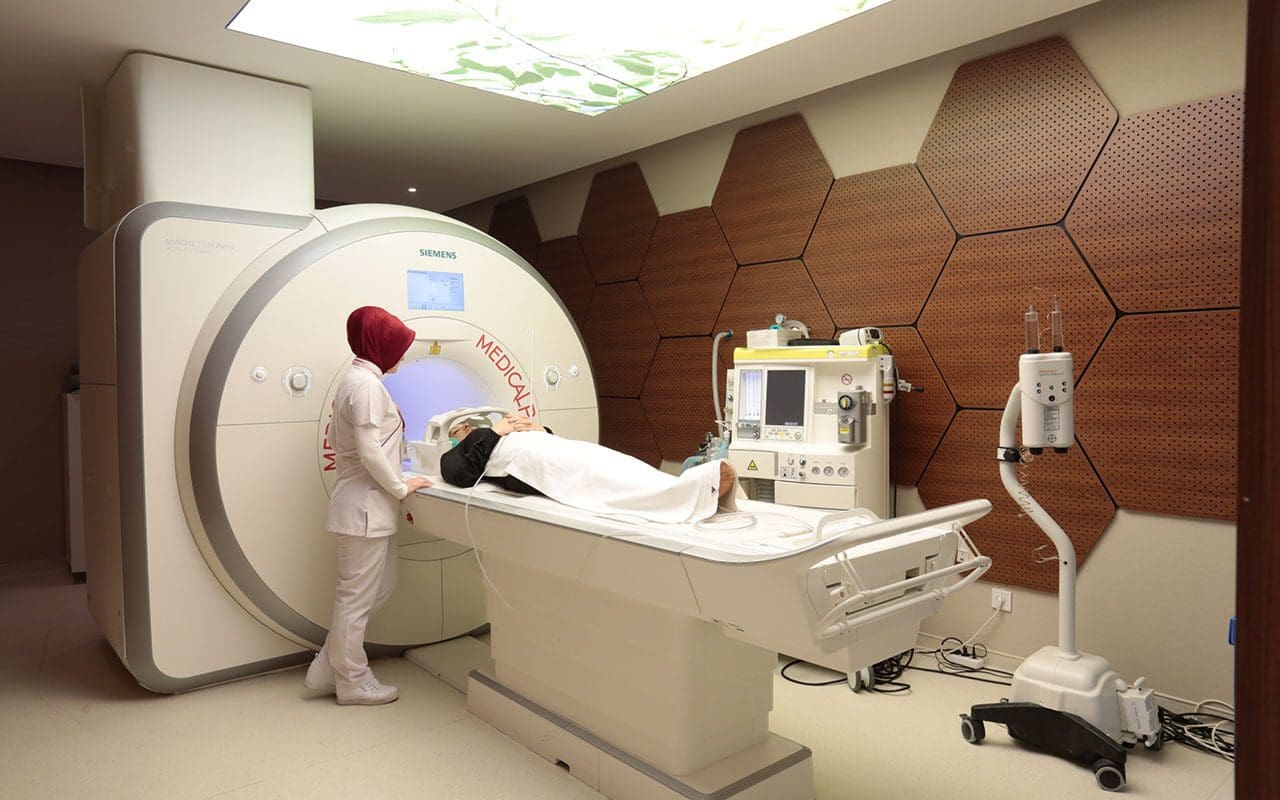 98
% kidney transplantation successful rate
91
% bone marrow transplantation transplantation successful rate
Acibadem Altunizade, Istanbul
Acibadem Altunizade is a multidisciplinary hospital in Istanbul, part of the Acibadem network of medical centers. Thanks to the latest medical technologies, comfortable infrastructure and modern design, it is the most popular clinics in its network among international patients. The clinic has an international JCI certificate, is part of the ACIBADEM HOSPITALS GROUP and is part of a large international holding company IHH (International Healthcare Holdings).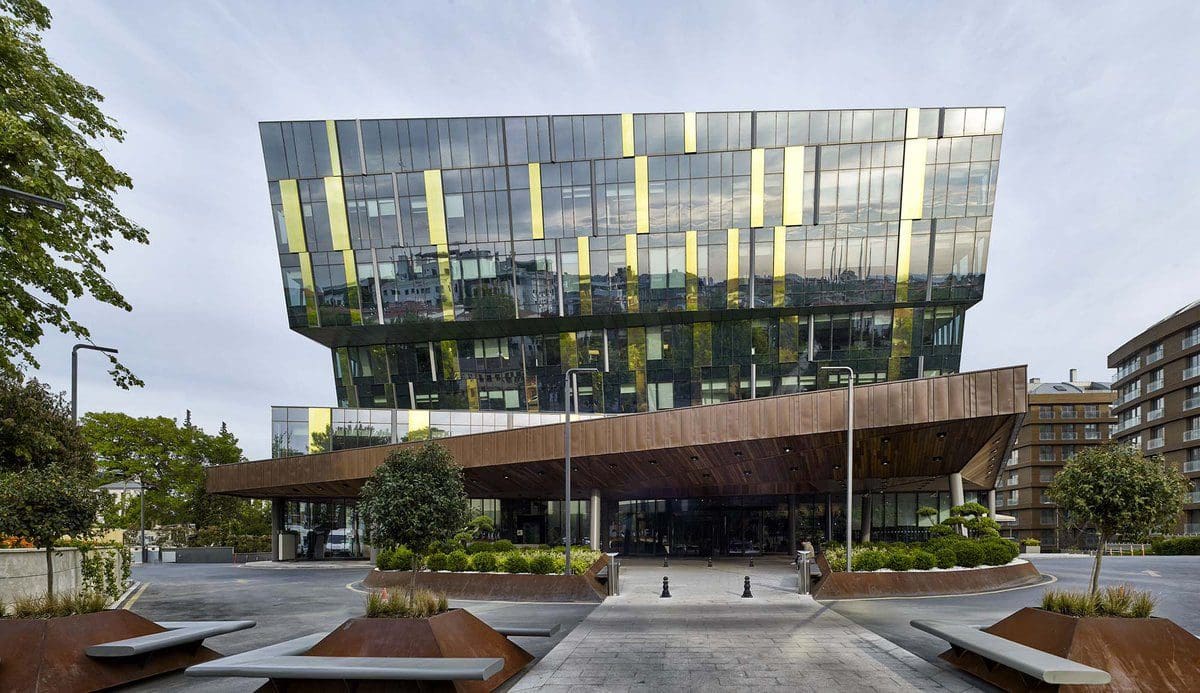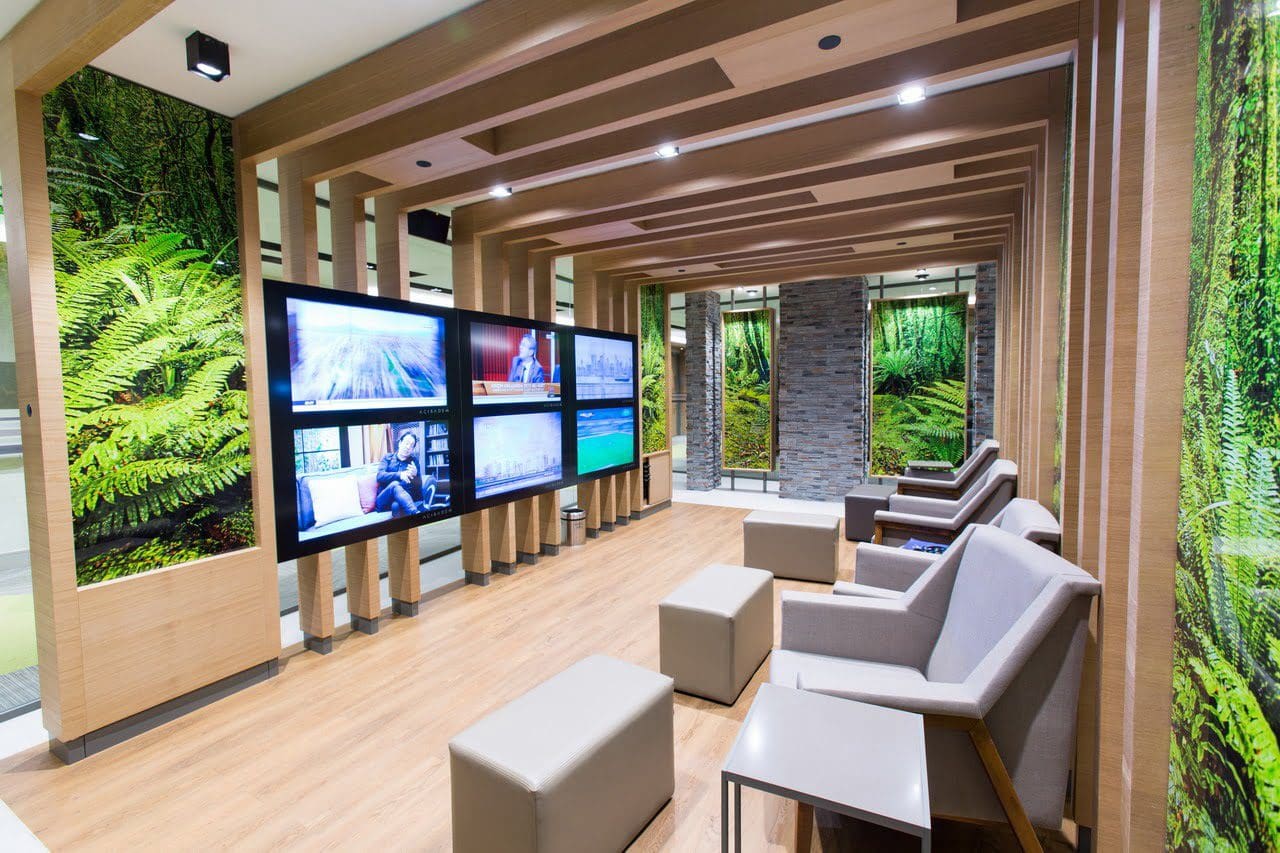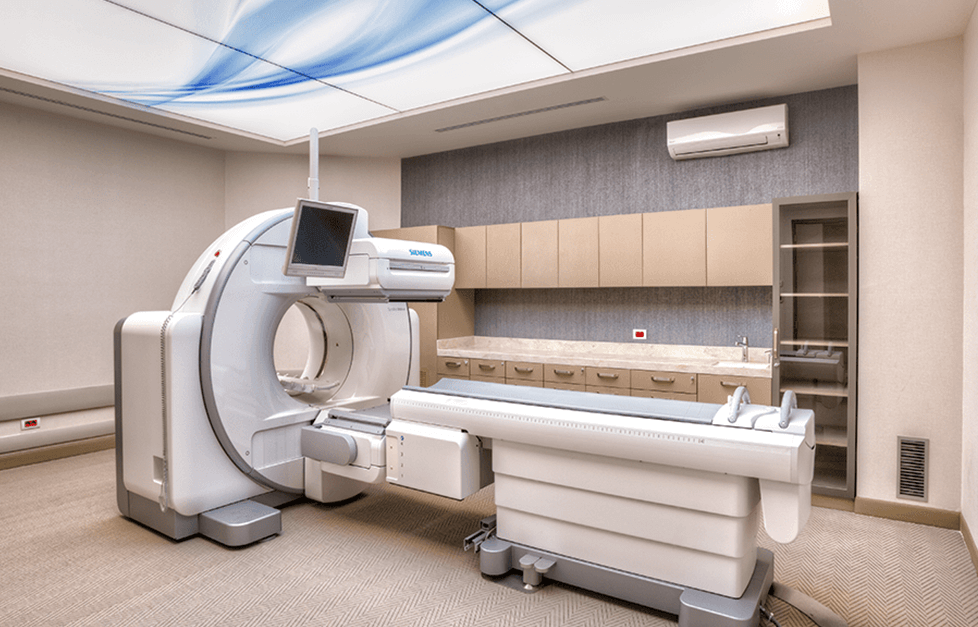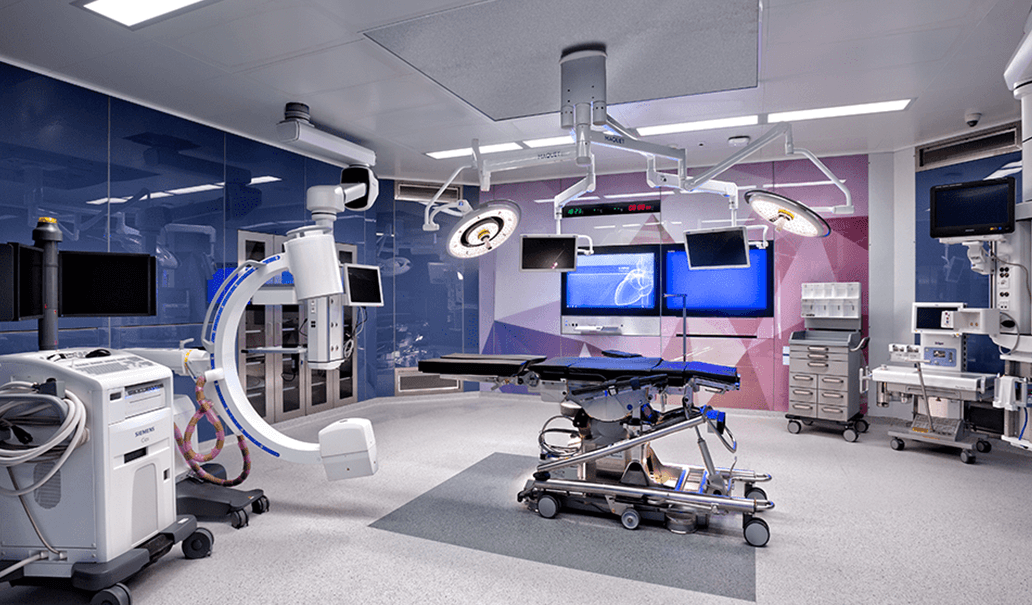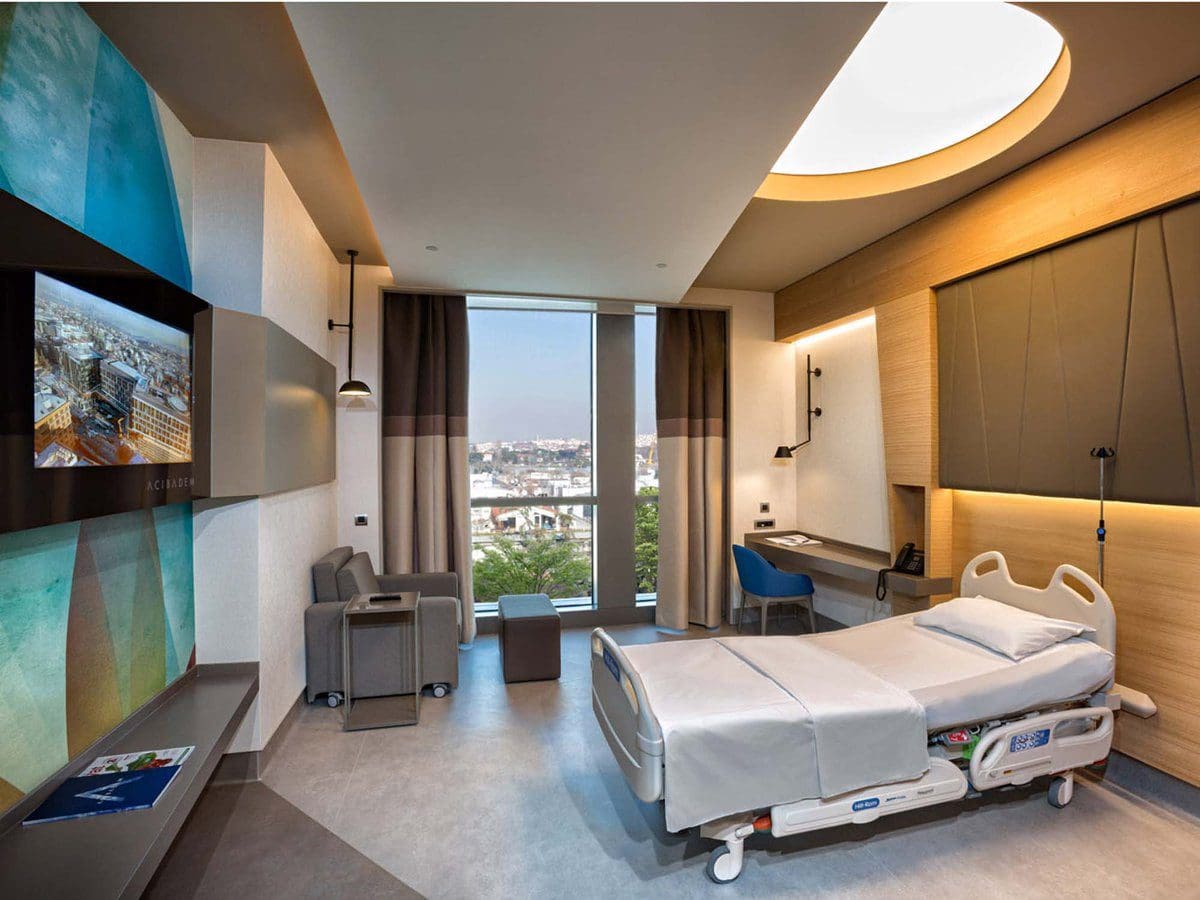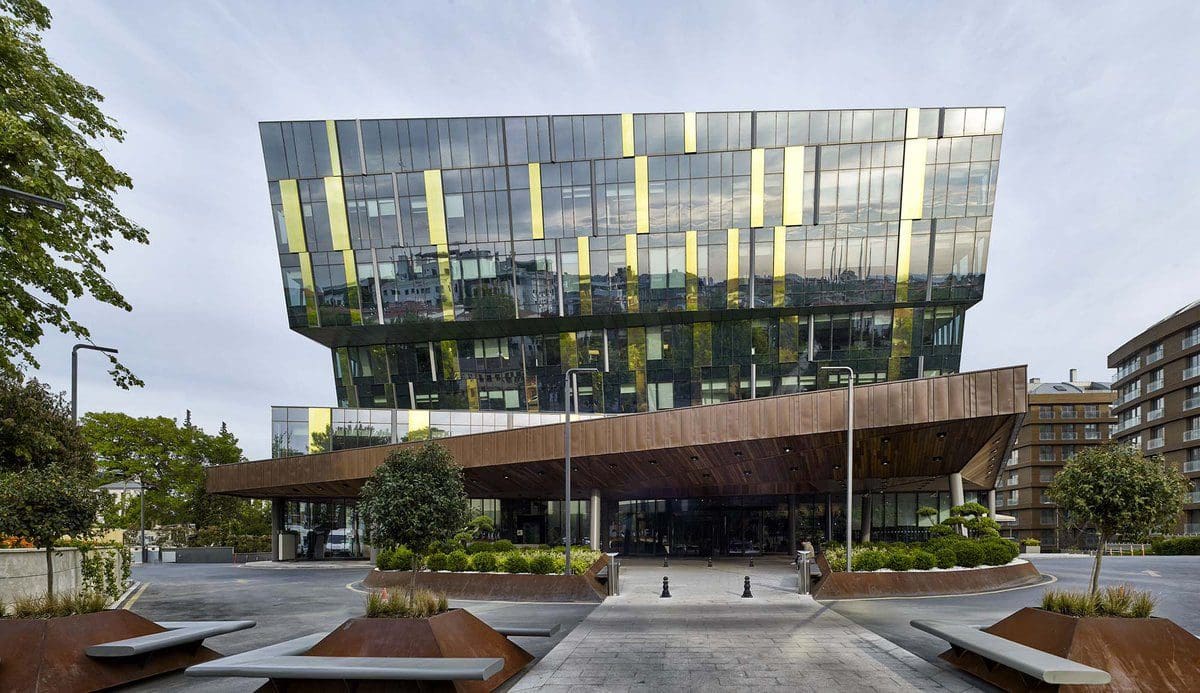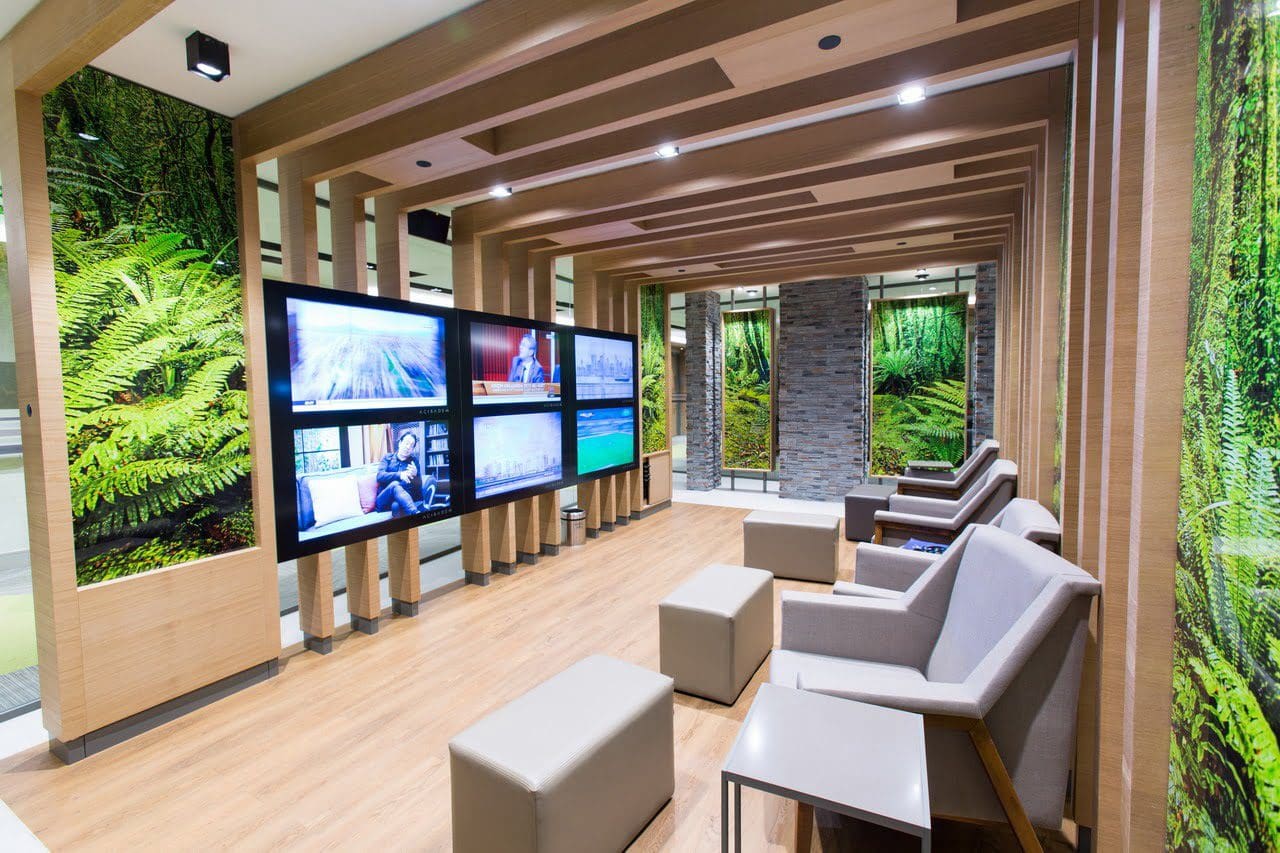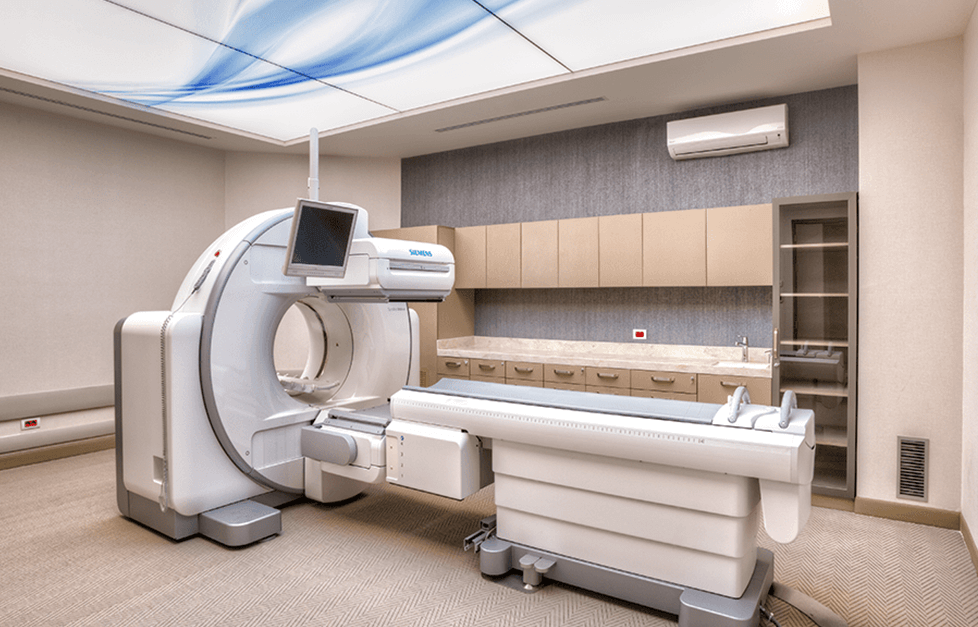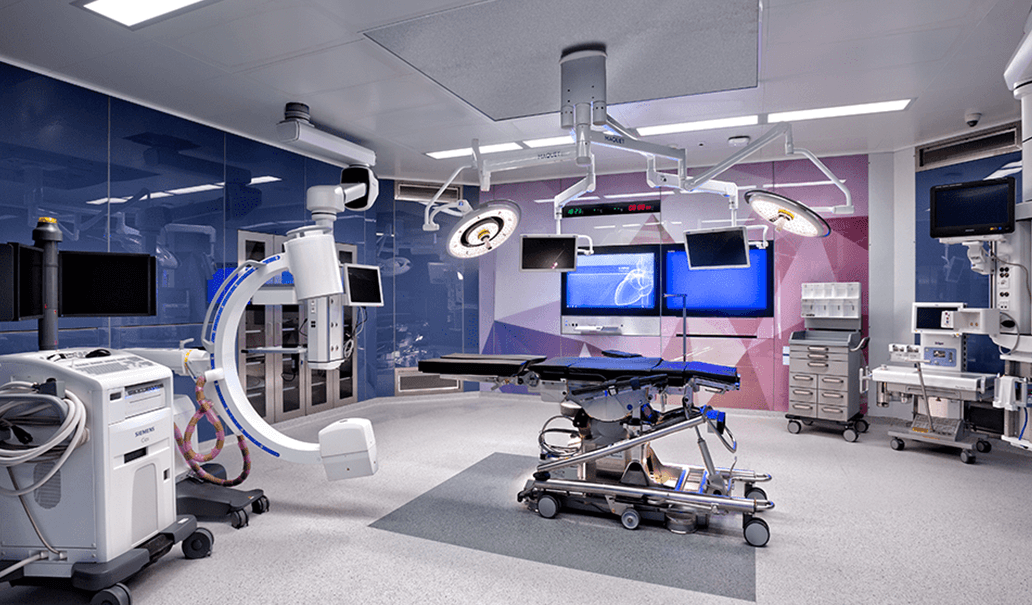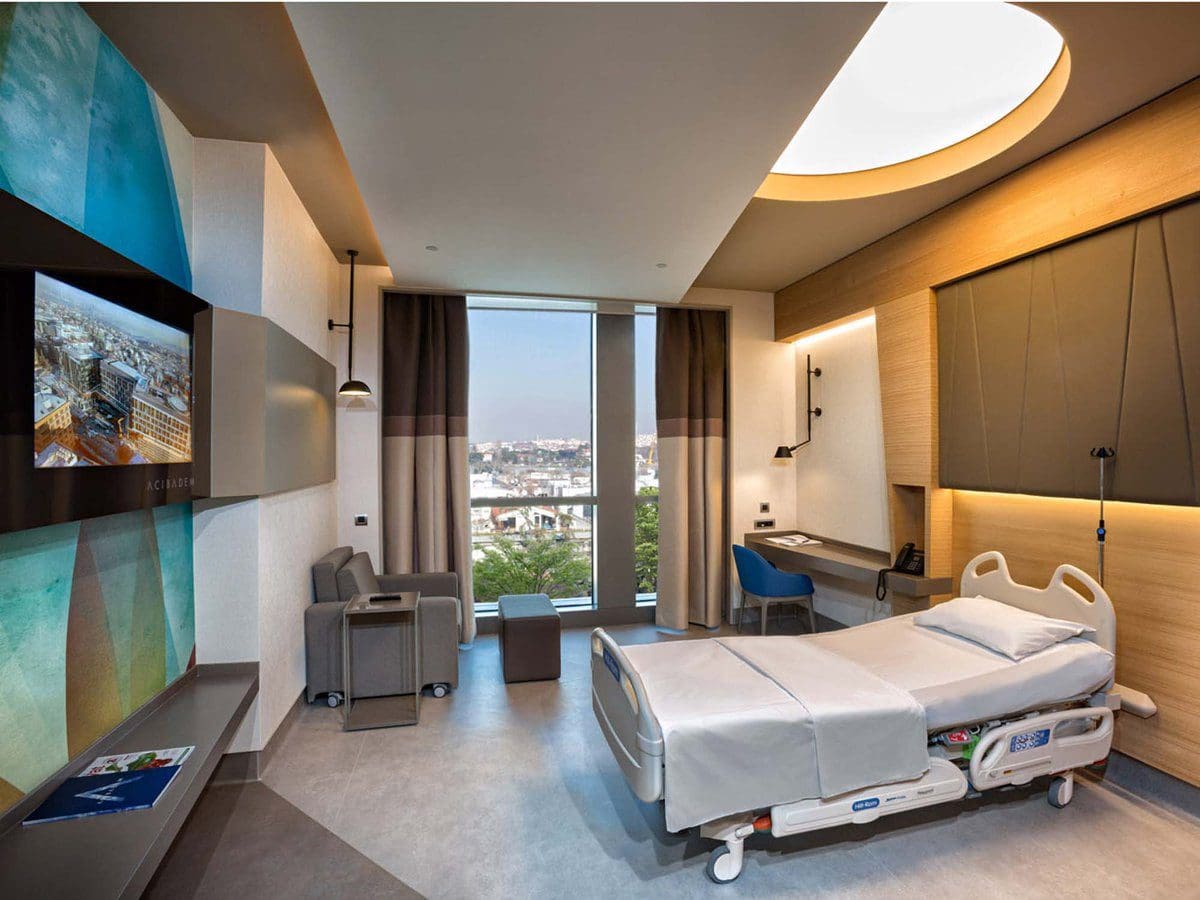 Medicana
A network of 13 multidisciplinary clinics in Turkey. A wide geography of clinics: Istanbul (7 clinics), Ankara, Bursa, Konya, Samsun and Sivas allows patients from abroad to choose the city they want to receive treatment in Medicana network has accreditation of the International Joint Commission (JCI) and work according to the quality standards of the Ministry of Health (SHKS).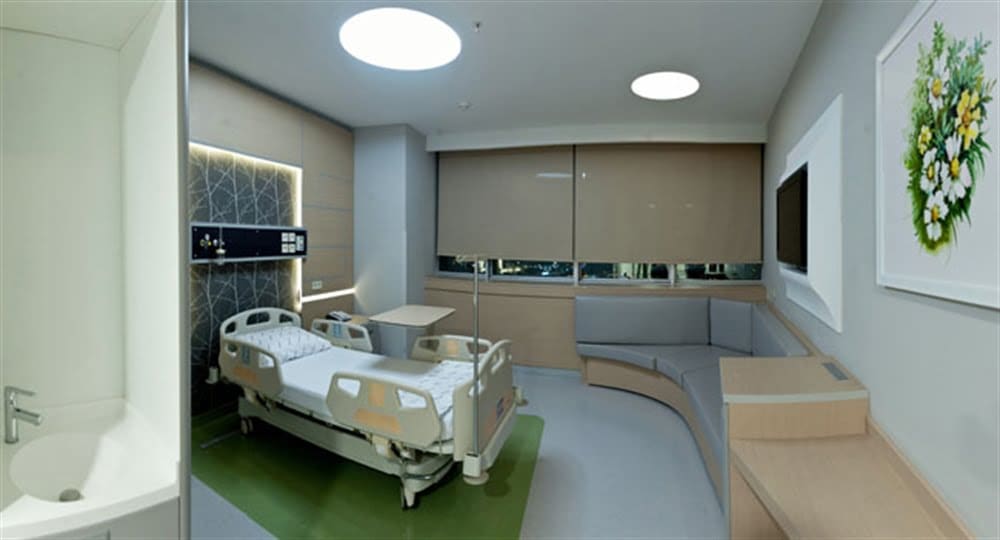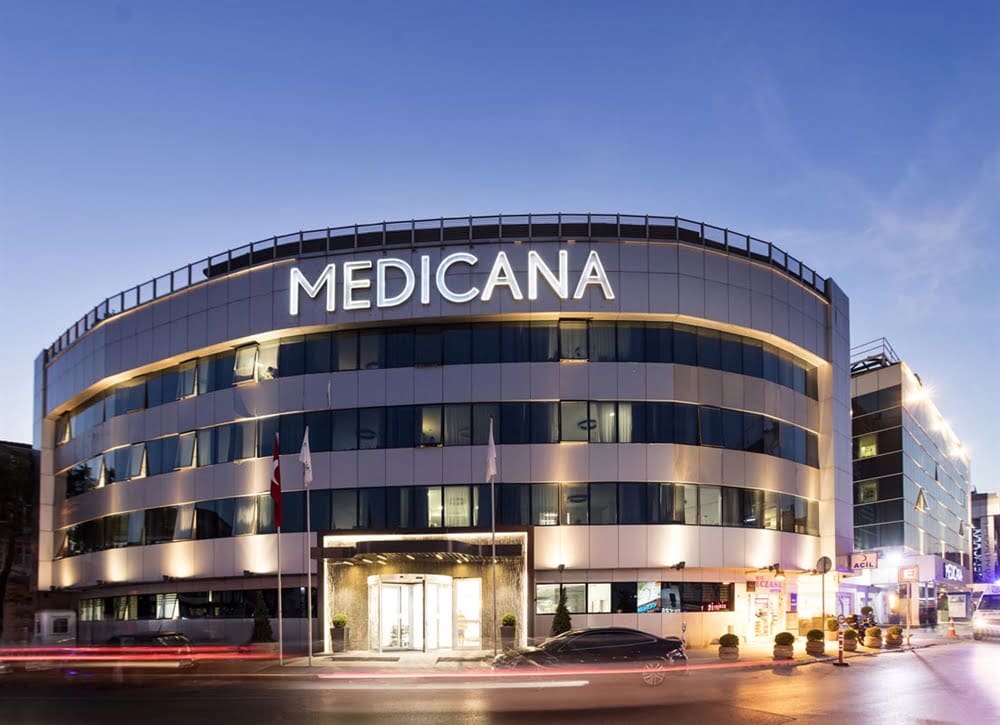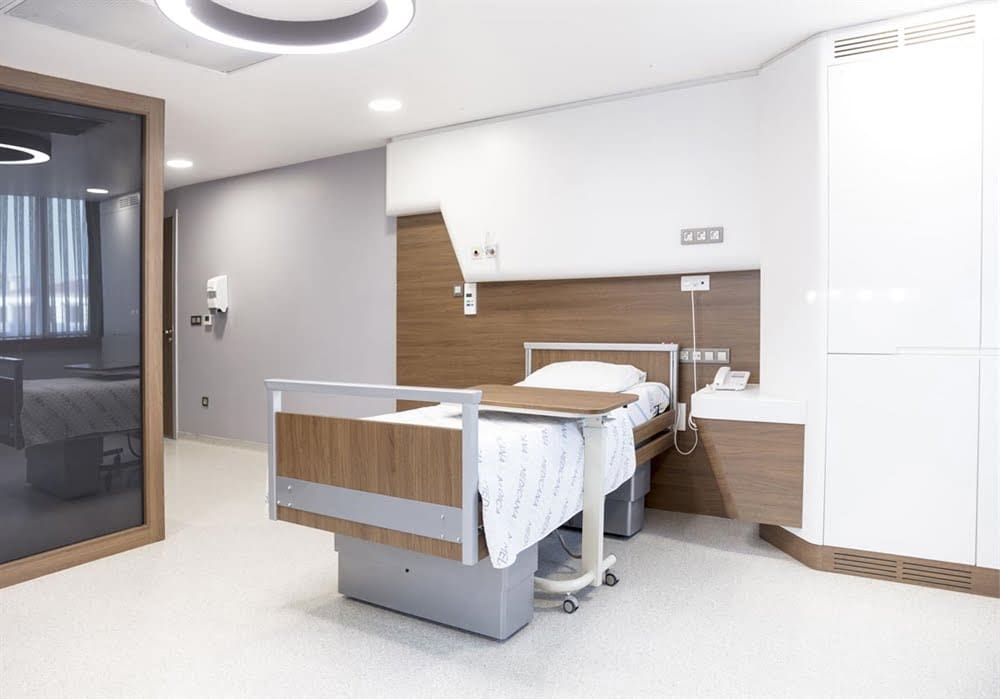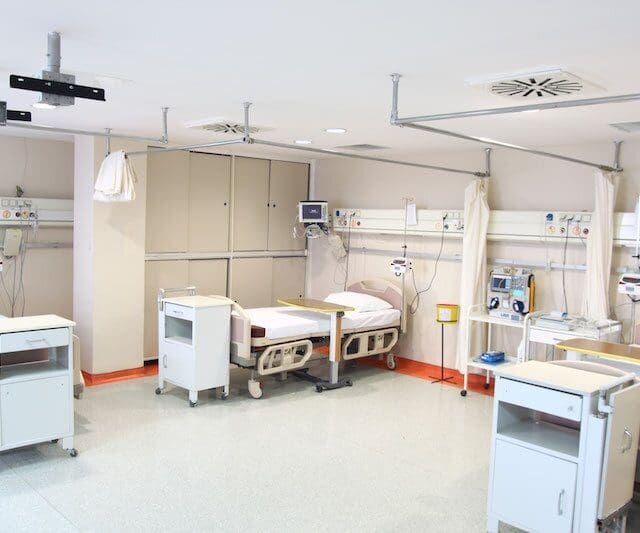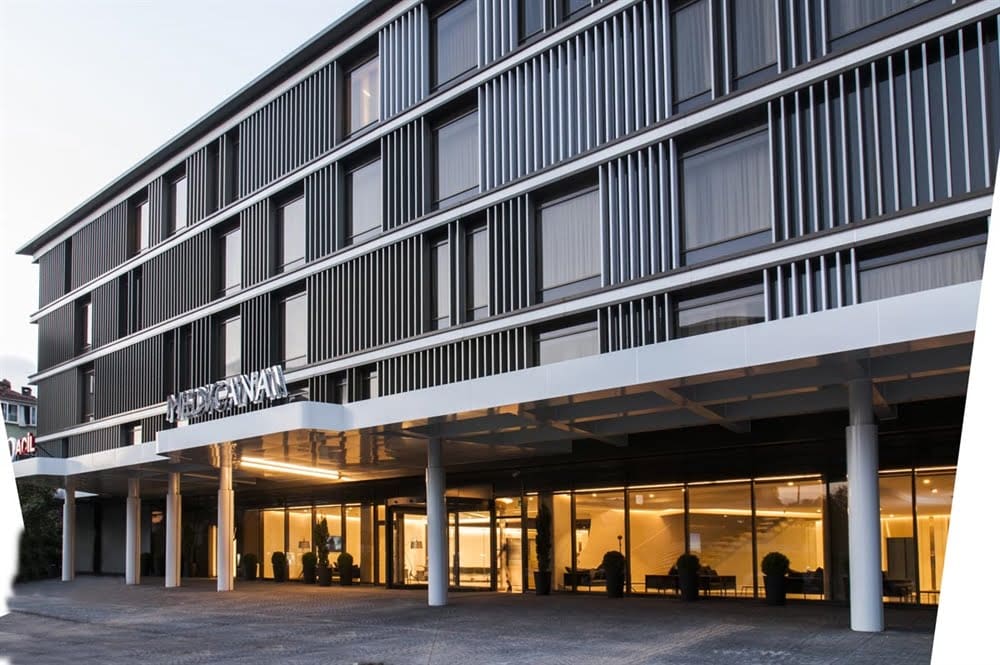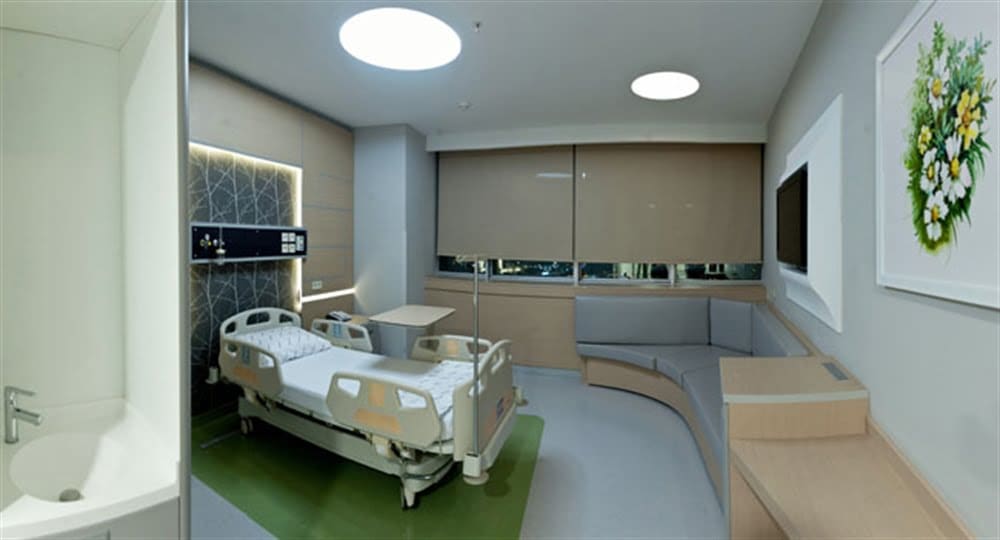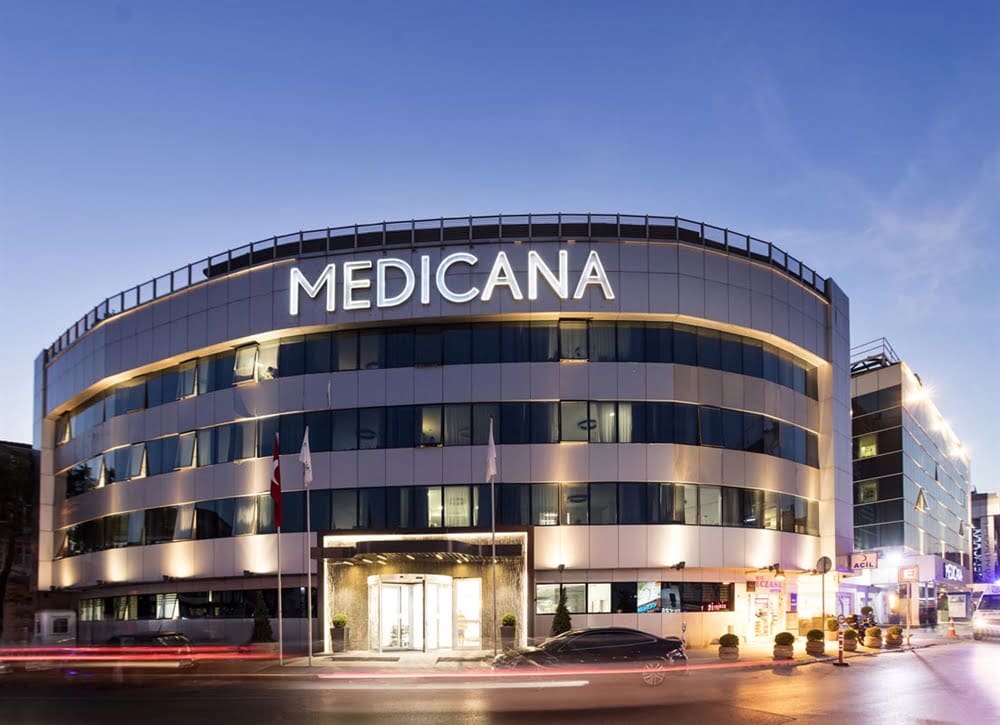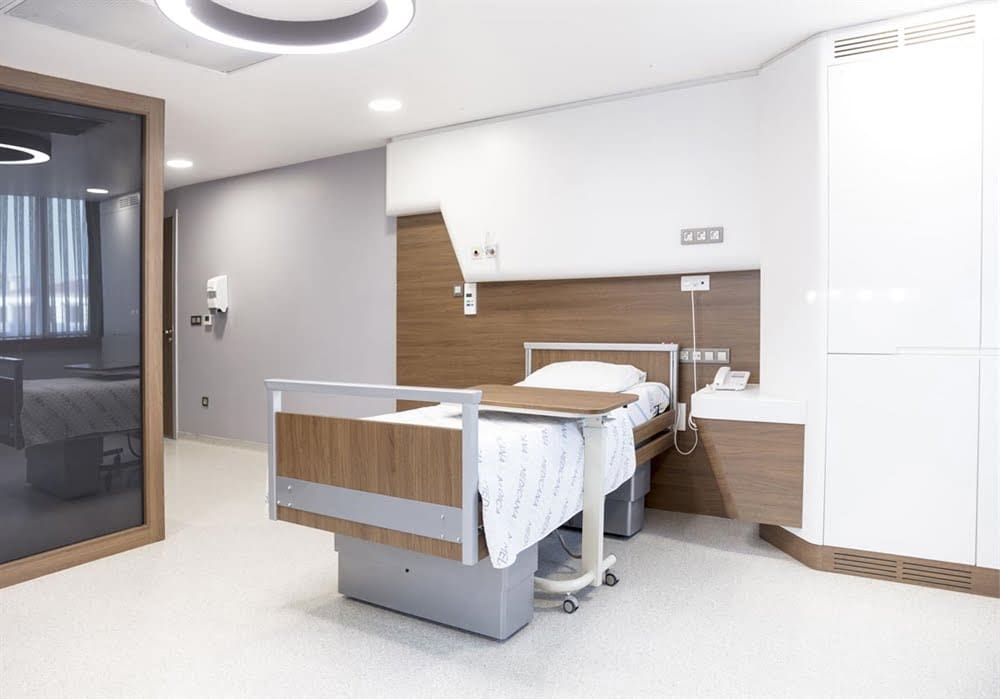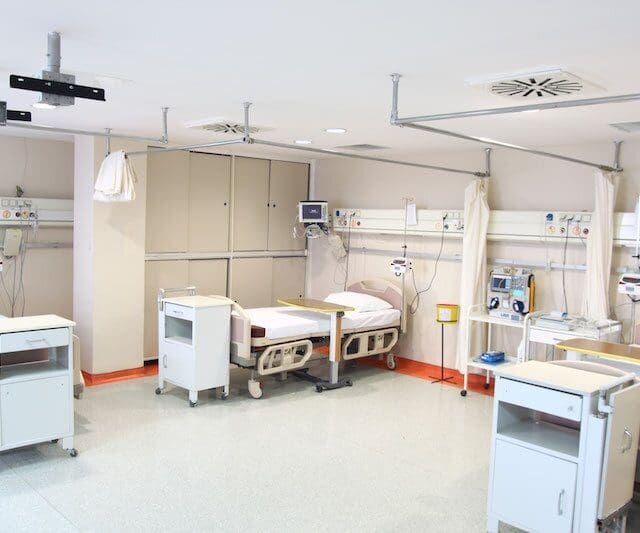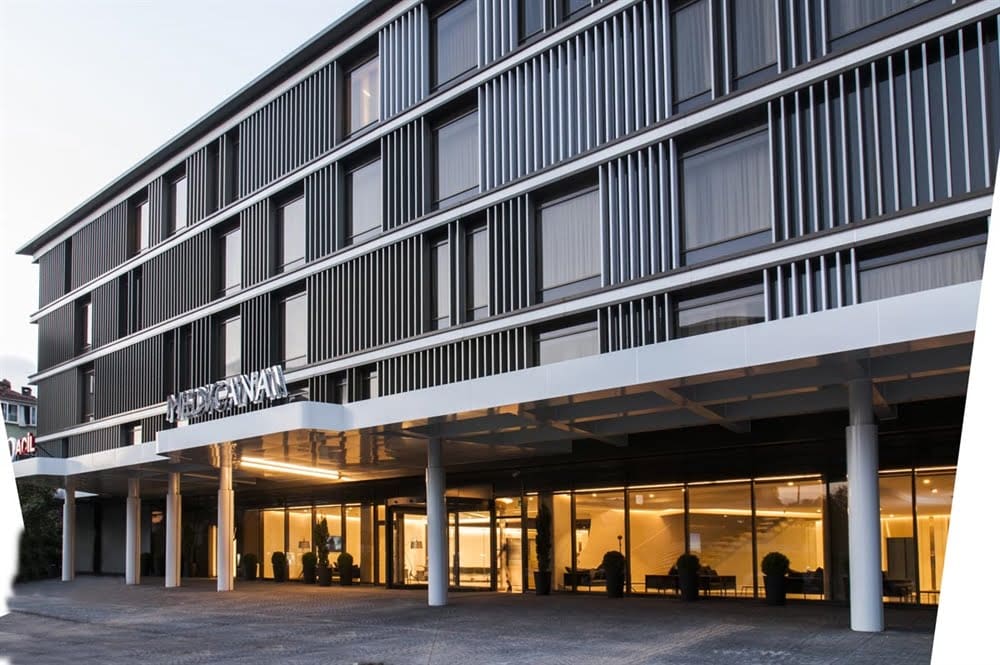 4000
cardiac surgeries a year
American Hastanesi, Istanbul
The American Hastanesi Clinic (Amerikan Hastanesi) is a multidisciplinary hospital in Istanbul, has a mark of the international standard for quality and safety of JCI treatment. Its equipped with the latest technologies of diagnostics and treatment of various diseases.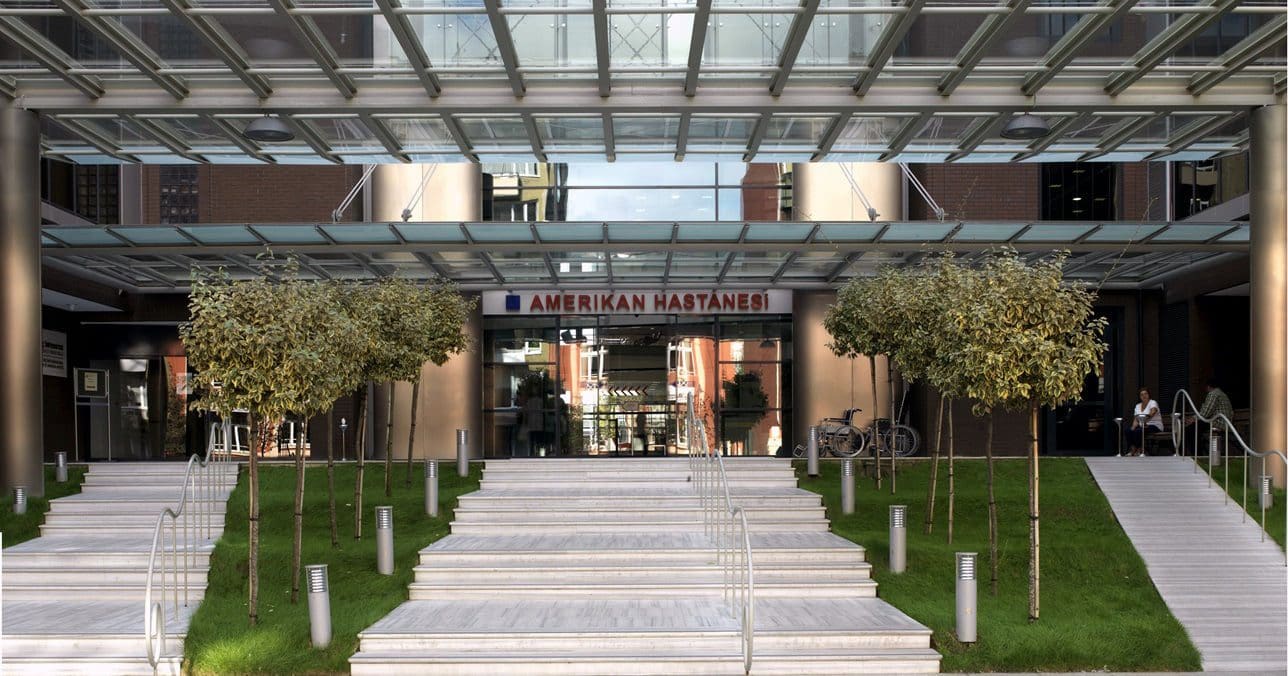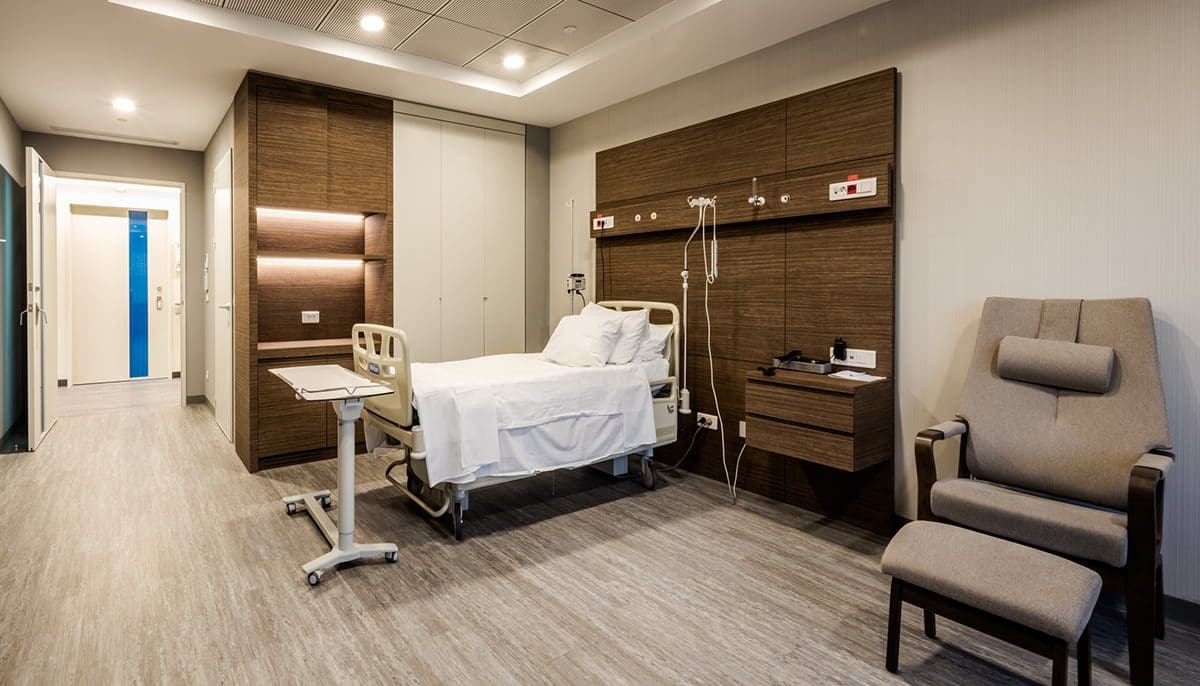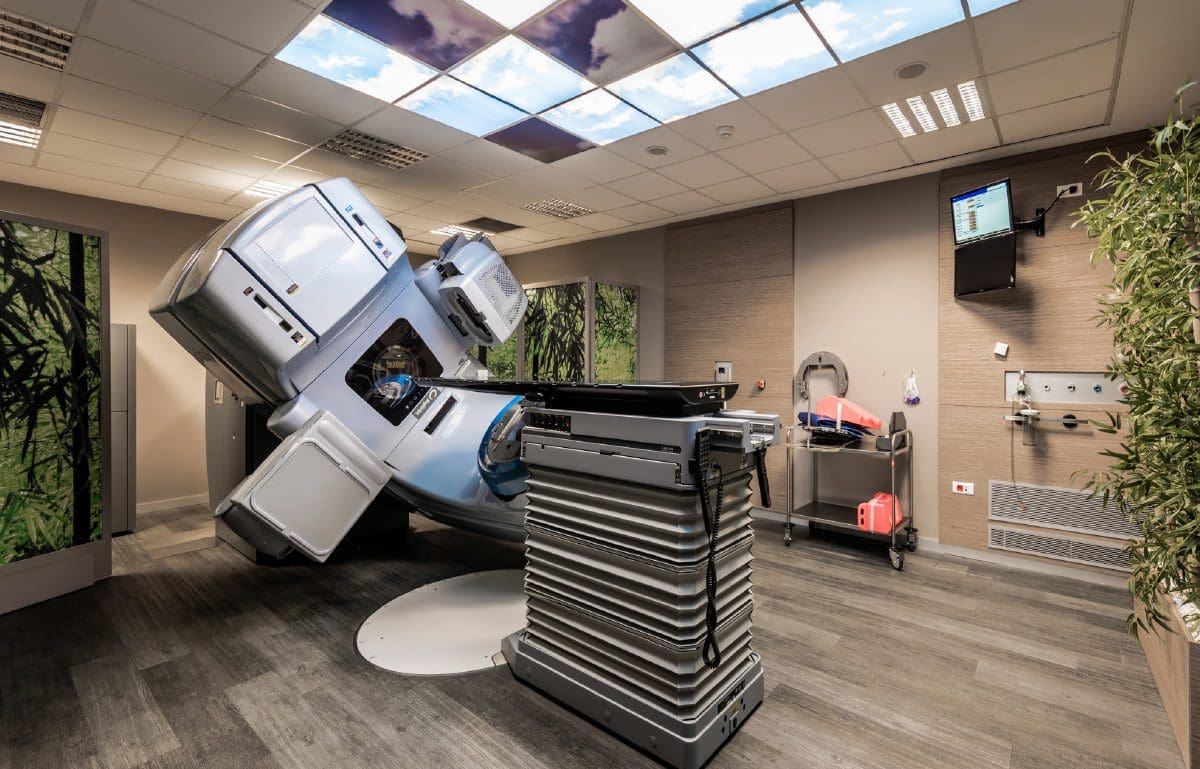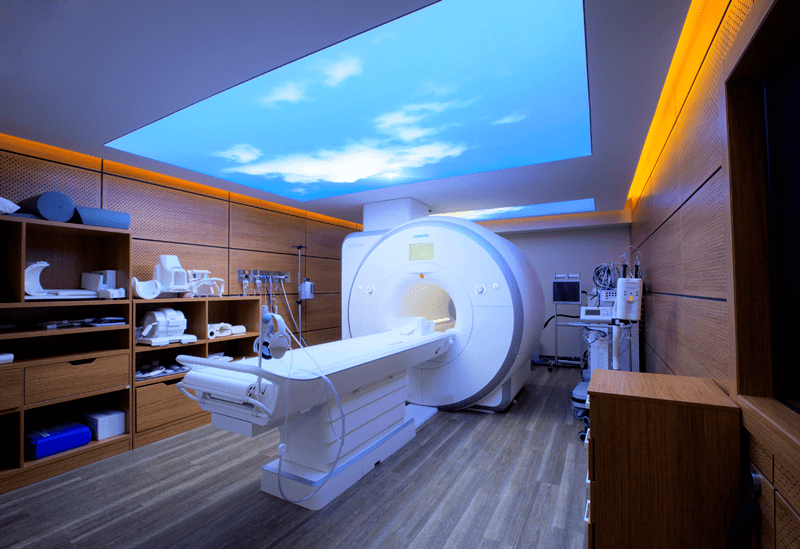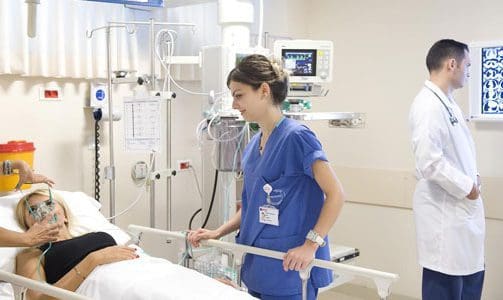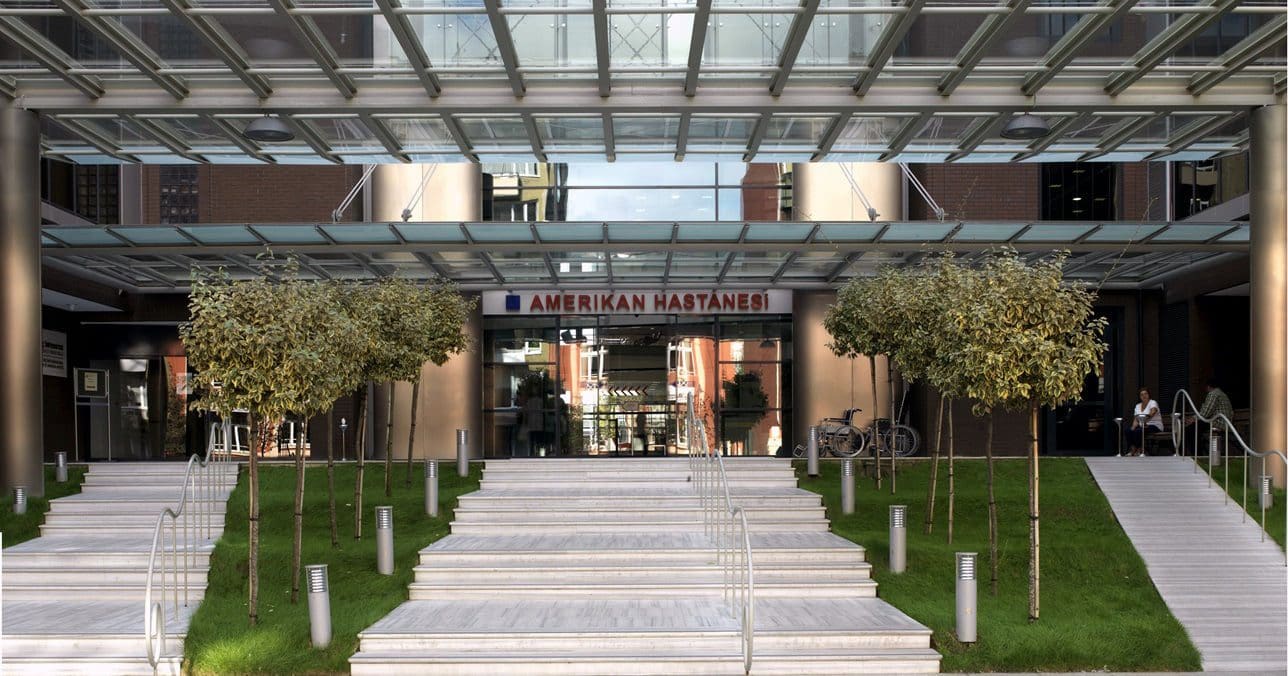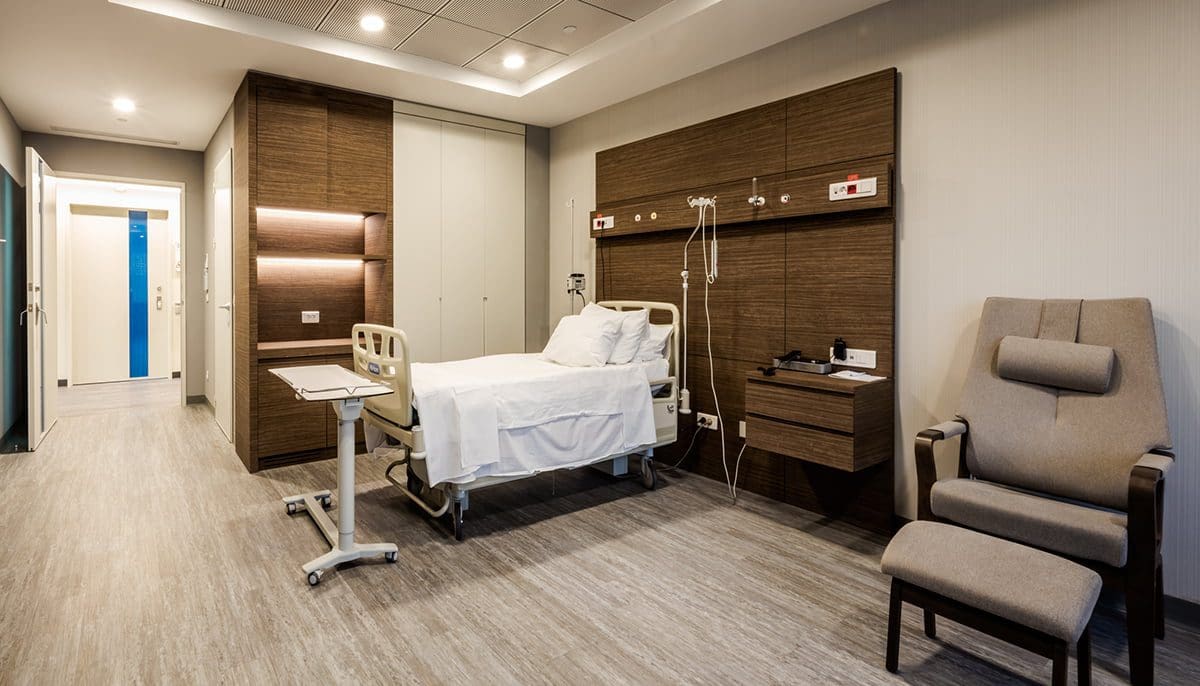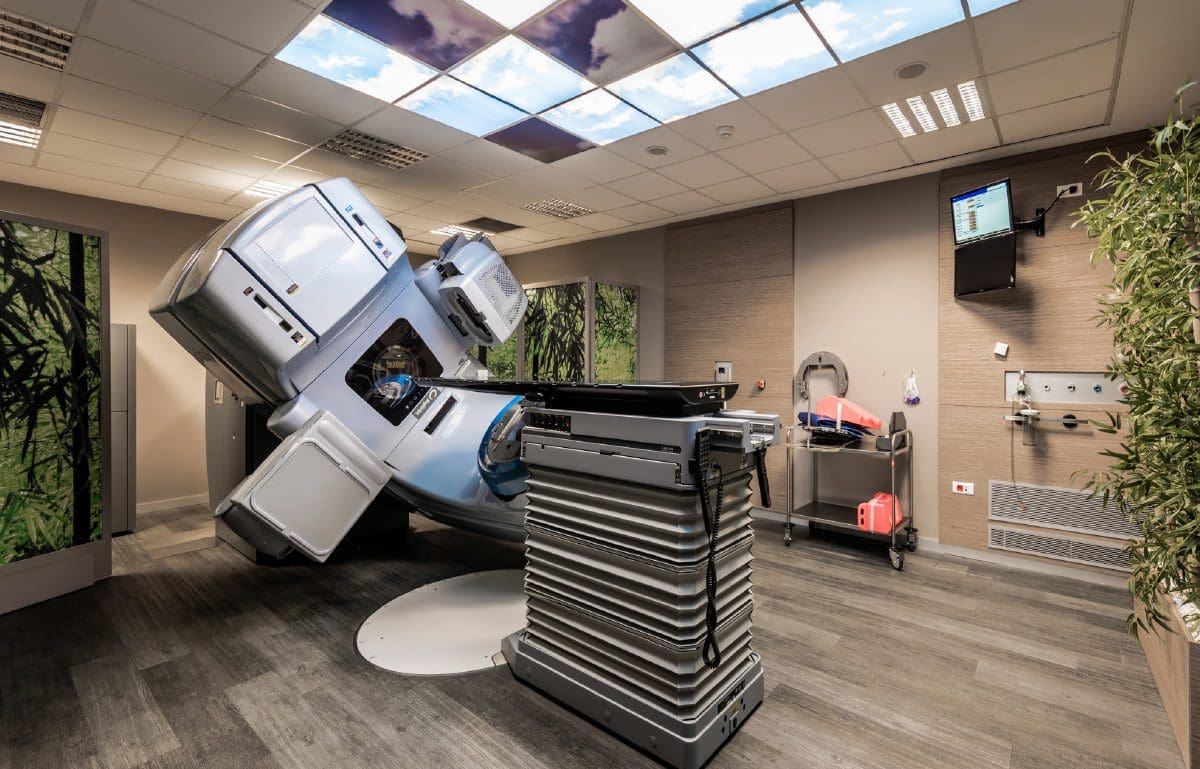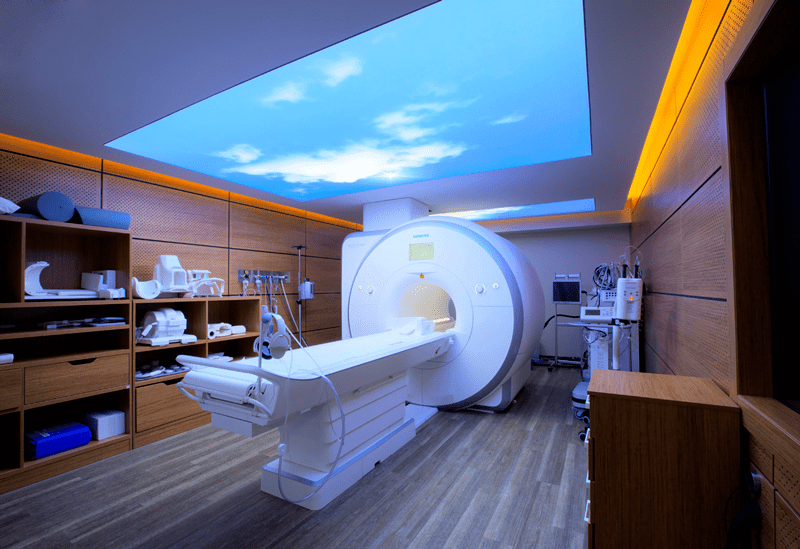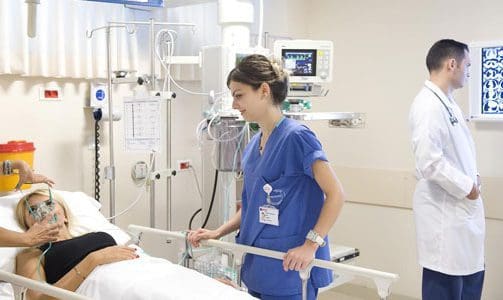 1
place among Turkish patients
Acibadem Taksim Istanbul
Acibadem Taksim Hospital- a modern hospital in the center of Istanbul, is part of the Acıbadem network of more than 30 medical centers. Acibadem Taksim Hospital is equipped with the latest specialized modular operating system – "Insight" – a modern IT solution for coordinating the workflow and optimizing the operating rooms. Patients treatment is conducted according to international protocols with the most modern medical equipment.
traumatology and orthopedics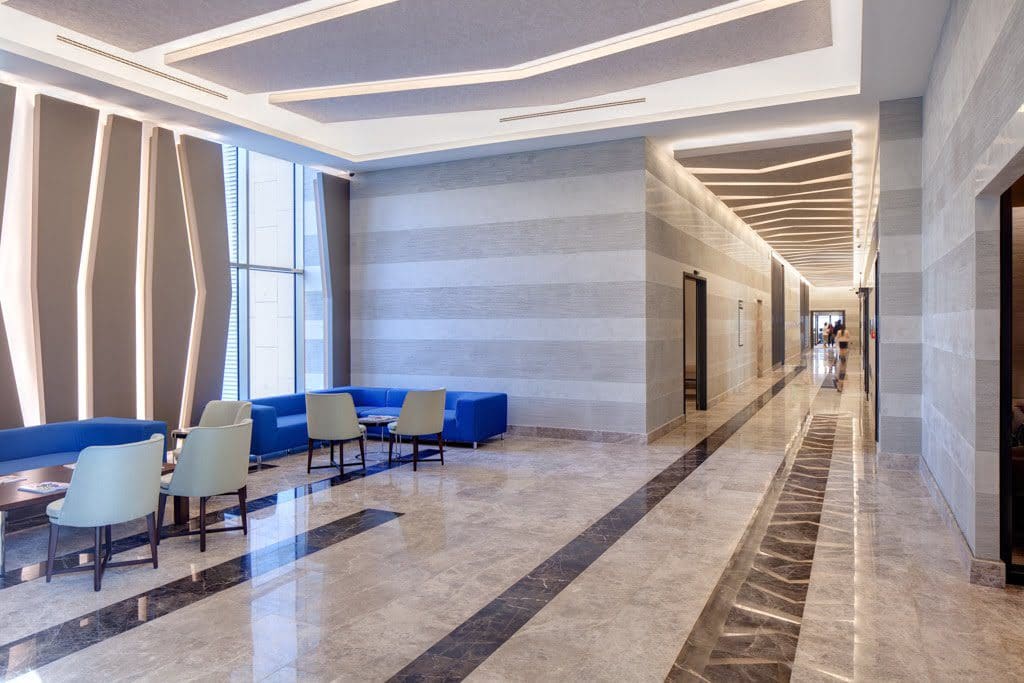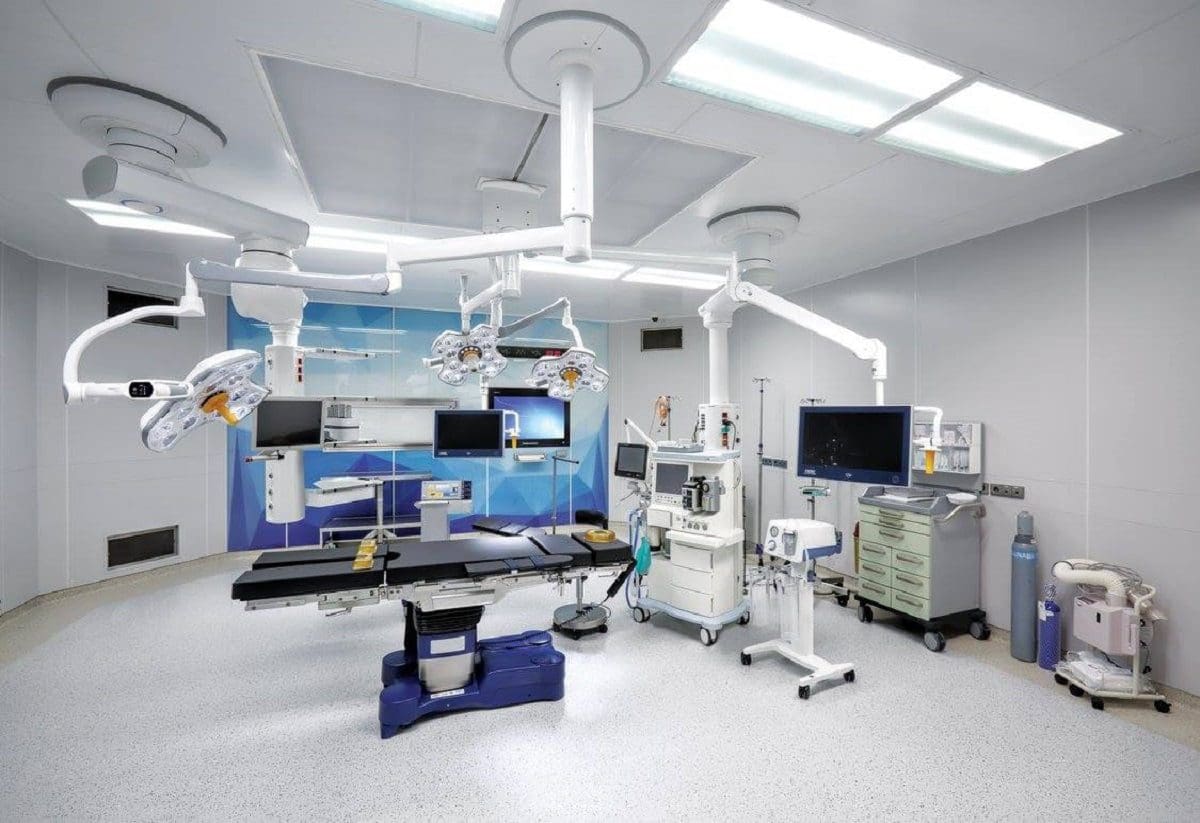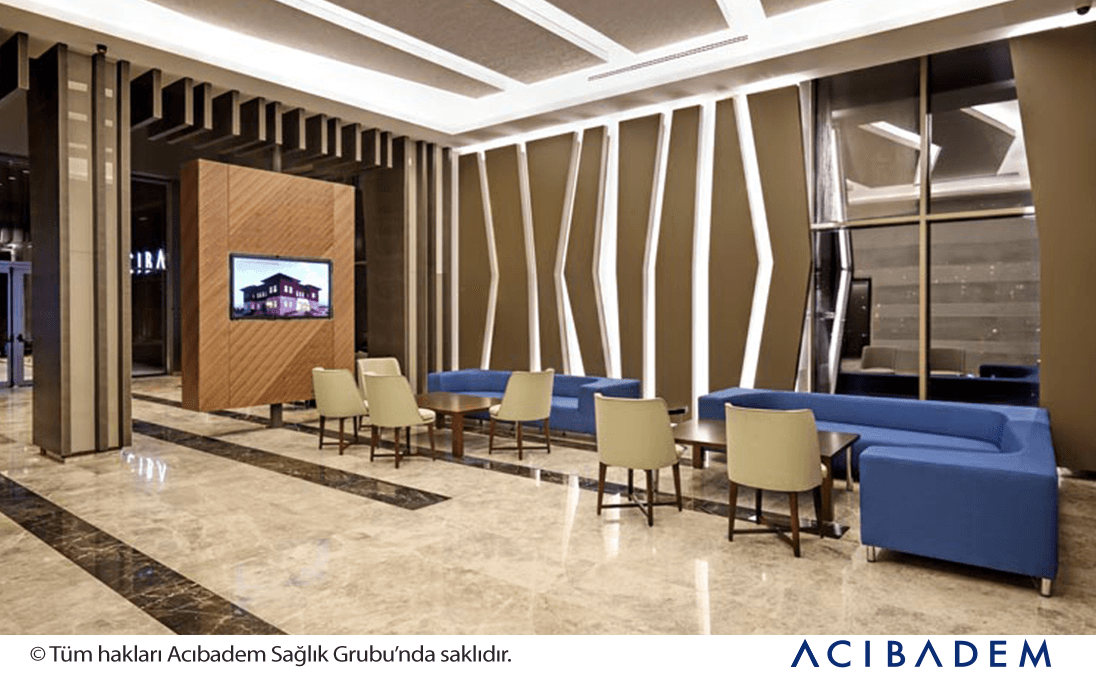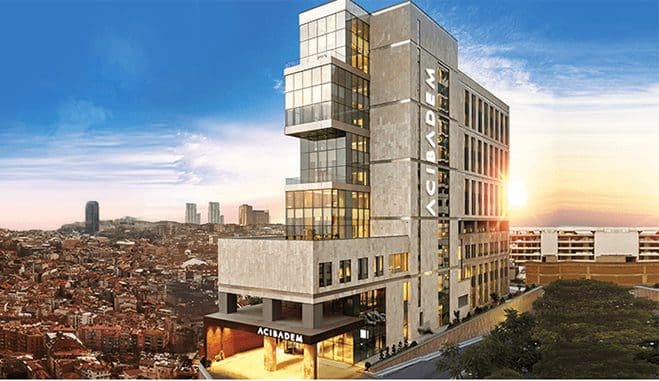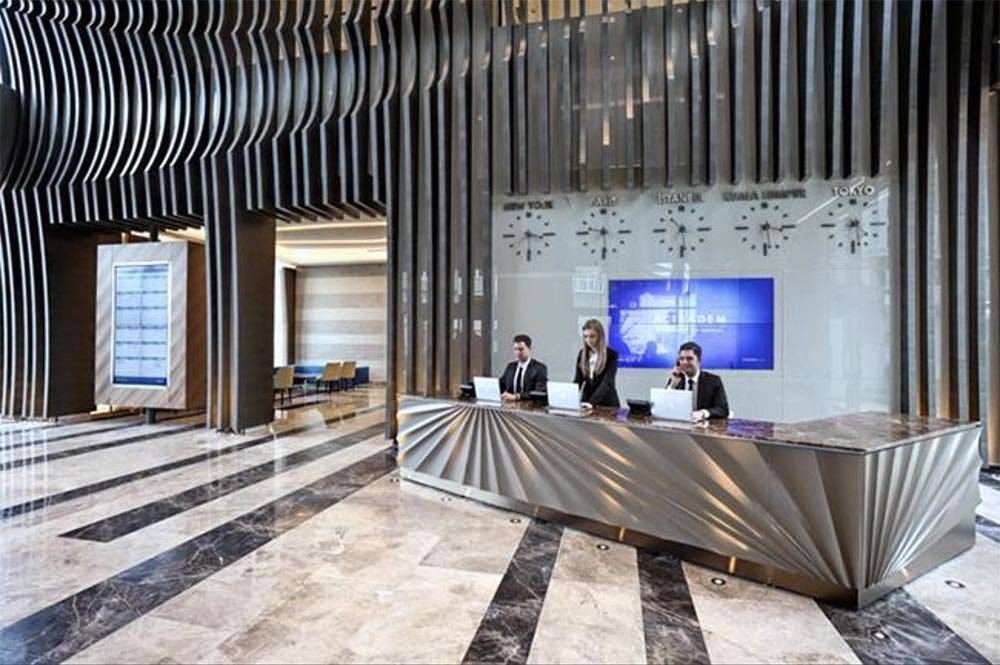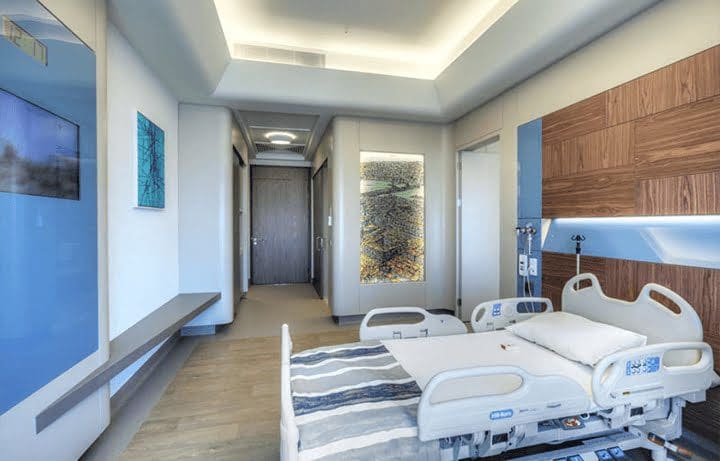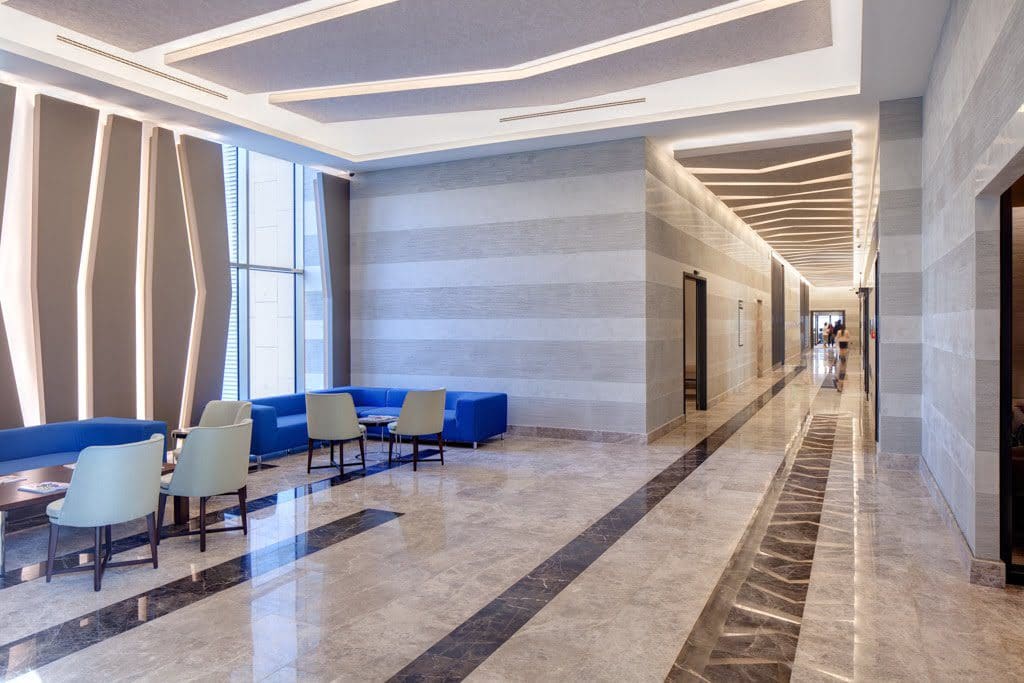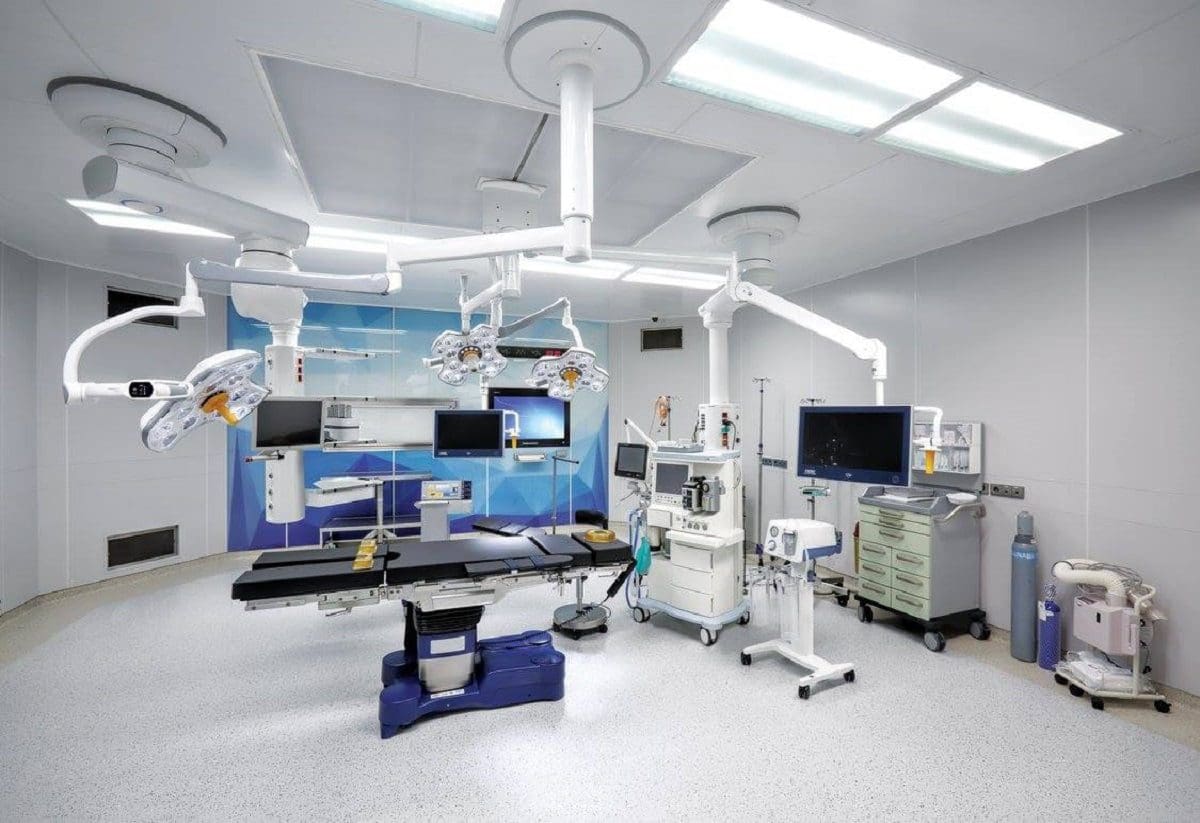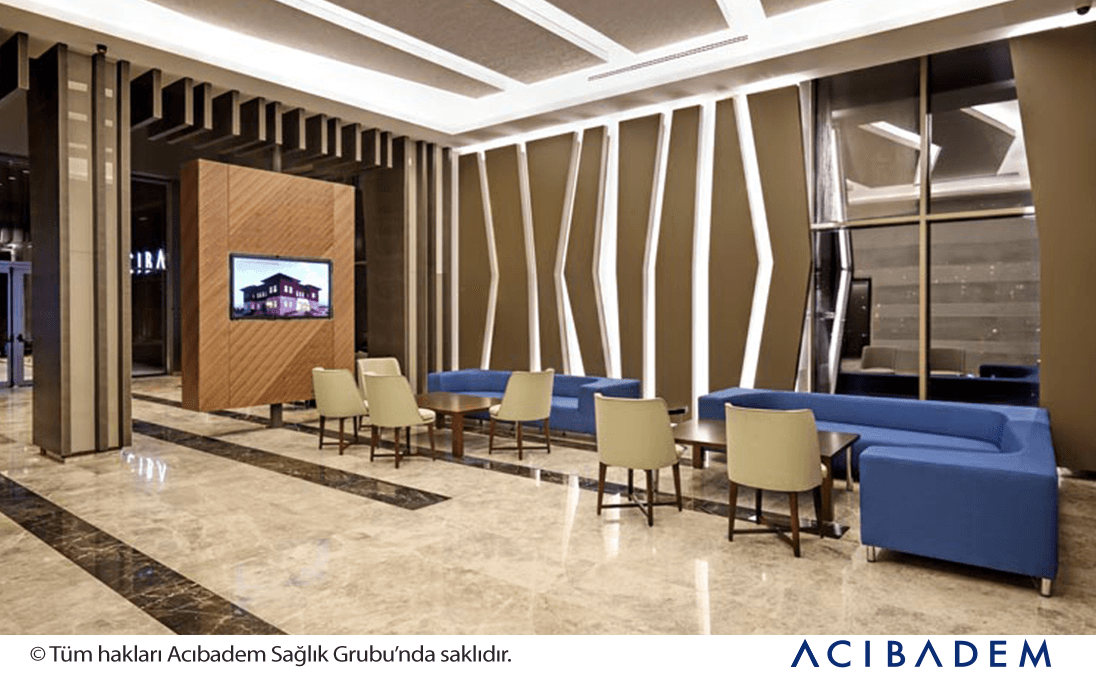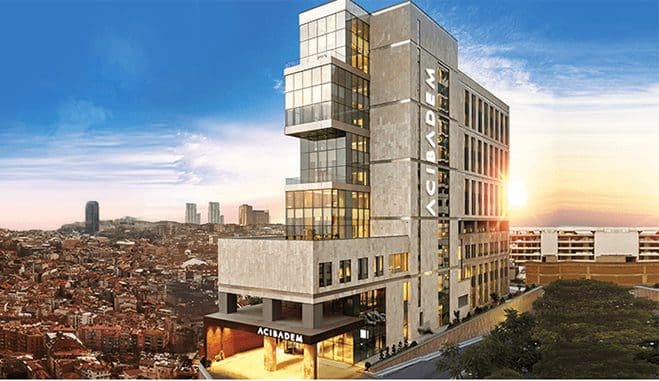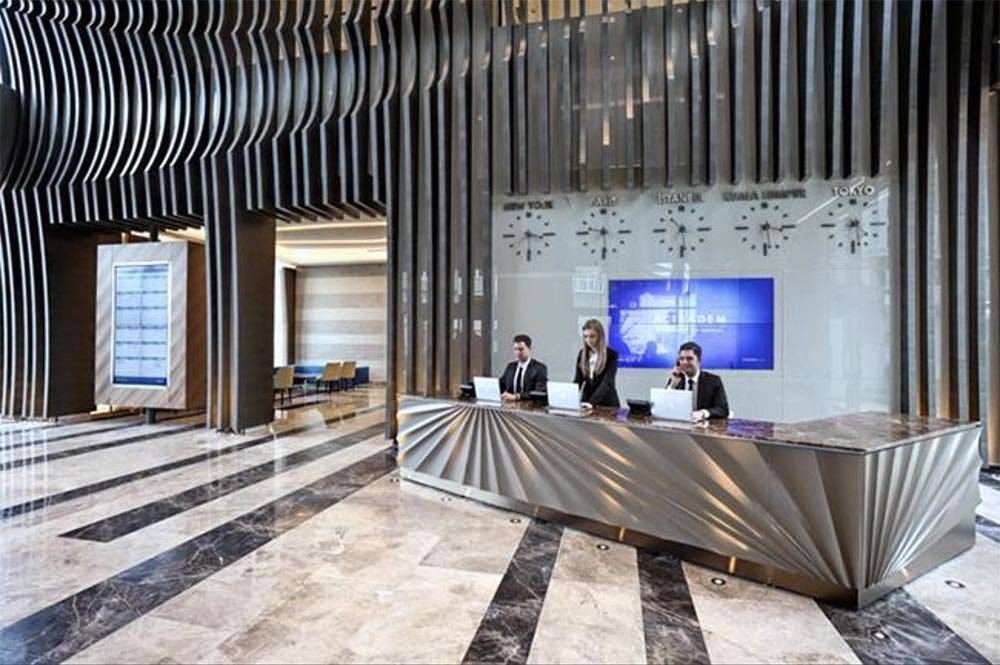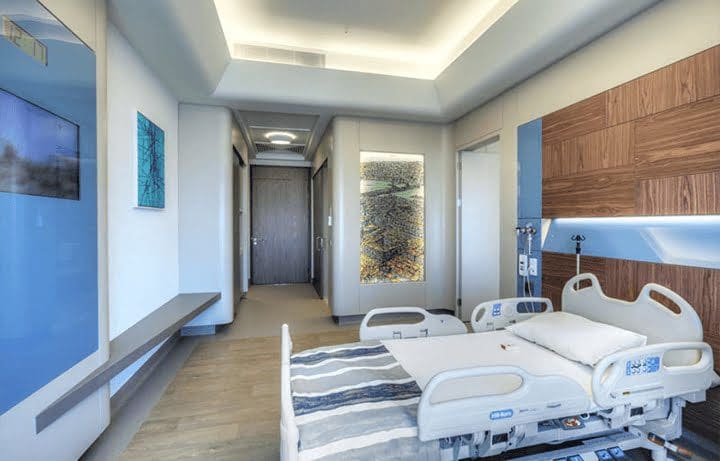 You don't pay for our services
Our main goal is to find effective treatment for you in our country. Our job is paid by medical centers. You make all payments only at clinics